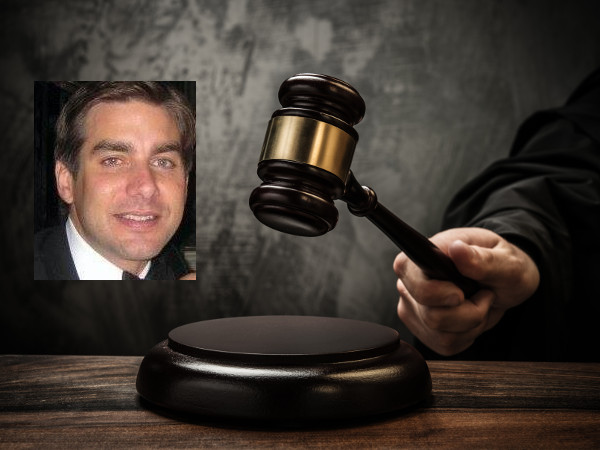 NEW YORK – The man Forbes dubbed "Porn's New King" after he put together a group of investors to buy now-defunct third-party billing provider iBill in 2004 has been sentenced to 11 years in prison for securities fraud.
Jason Galanis, 46, pleaded guilty in mid-2016 to defrauding 60 investors of between $25 million and $65 million by manipulating the market for now-defunct Gerova Financial Group Ltd. from 2009 to 2011. Prosecutors characterized Galanis as the leader of a group that secretly acquired and then dumped about half of Gerova's shares in a scheme that netted nearly $20 million in profit.
Until he was arrested in 2015, Galanis lived the high life on his ill-gotten gains: a $7 million mansion in Los Angeles' tony Bel Air neighborhood, a $10 million Manhattan residence, and a Bentley valued at more than $100,000 were among his personal property.
The sentencing judge, U.S. District Judge P. Kevin Castel, said Galanis committed financial crimes "either for the thrill of the game, being on top of the world in terms of the trappings of wealth, or for his own self-esteem and feelings of accomplishment."
Or possibly all three, if his past is any indication.
In 2002, Galanis was part of the group that took Penthouse International public. According to the Securities and Exchange Commission, in 2003 Galanis forged former owner Bob Guccioni's signature on SEC filings that claimed an extra $1 million in phantom revenue. He was charged with shareholder and accounting fraud and later paid a fine of $60,000. In addition, the SEC barred him from serving as an officer or director of public companies for five years. (The Penthouse brand and assets are now owned by Penthouse Global Media, which had no relationship with Galanis.)
Then, in 2004, Galanis and iBill co-founder Garrett Bender put together a deal to buy what was then the world's largest processor of credit card transactions for online adult entertainment companies. The deal was a mess even before Galanis and Bender became involved. Publicly traded credit card processor Intercept, which had paid $137 million for iBill in 2002, tried to hide the fact that 85 percent of iBill's estimated $720 million in annual revenue was derived from porn. When investors discovered the lie, Intercept paid class-action settlements amounting to $5.3 million, then tried to take all of Intercept private and failed, then tried to divest itself of the iBill headache for a mere $37 million. When that deal fell through, Galanis and Bender, on behalf of investors, picked up iBill for an undisclosed sum.
iBill went down in flames in 2006 after losing 17 million consumers' records to hackers.
Jason Galanis is the son of notorious white-collar con man John Peter Galanis, who in 1988 was convicted of 44 counts of racketeering and securities fraud and sentenced to 27 years in federal prison. Prosecutors in all of Jason Galanis' legal woes suspected his father pulled strings from behind the scenes, but they tied the elder Galanis to the Gerova collapse tightly enough to convince him to plead guilty along with Jason and two of his brothers. Jared Galanis was sentenced in January; John and Derek Galanis await sentencing.
In addition to the prison term, Jason Galanis also was ordered to forfeit $37.6 million in cash along with his properties in Manhattan and Bel Air. He continues to await sentencing on another financial crime to which he pleaded guilty last year. In that scheme, he bilked a Native American tribe and investors out of $60 million.