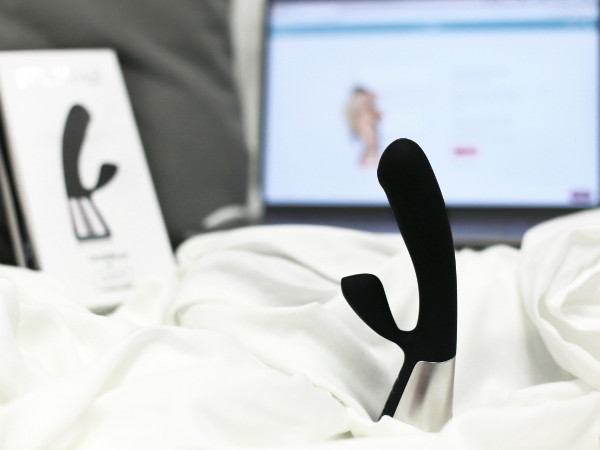 STRATHAM, N.H., and AMSTERDAM – OhMiBod and Kiiroo have launched Fuse, a jointly developed, dual-stimulating, touch-sensitive vibrator. Fuse's touch controls are the first of their kind on the market and offer couples more ways to enjoy connectivity than ever before.
Fuse's built-in touch-sensitive technology allows users to control other Kiiroo-connected devices. The bi-directional aspect allows users to experience intimate moments remotely anytime, anywhere. Fuse users may play with a partner or in synchronization with 2D or virtual reality content. According to the companies, Fuse is "the perfect companion to the recently introduced Fleshlight Launch powered by Kiiroo."
"Kiiroo and OhMiBod are a match made in heaven," said Kiiroo Chief Executive Officer Toon Timmermans. "Both companies bring innovative technology as well as a creative mind-set to the table. Creating this new interactive device with OhMiBod is the start of an orgasmic adventure."
OhMiBod founder Suki Dunham added, "Matching Fuse's aesthetic design to the [Fleshlight] Launch was such an incredibly fun process. Bringing these two sophisticated products together, from both a design and technological perspective, was challenging. But when you see the two products side by side, it's obvious that there is a shared design language."
The Fuse is compatible with all existing Bluetooth®-enabled interactive devices by Kiiroo, as well as interactive content. The product is available on both Kiiroo.com and OhMiBod.com at a retail price of $149.