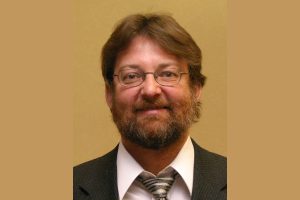 When President Donald Trump announced his plan to nominate William Barr as the new Attorney General of the United States, it's safe to say many adult industry eyebrows were raised.
Barr has long been known for his socially conservative views, including past calls for the government to promote legislation which will "restrain sexual immorality." He also had a reputation for being enthusiastic about the prosecution of obscenity cases, back when he served as attorney general under George H.W. Bush in the early 90s.
Some in the adult industry are now understandably concerned that with Barr at the helm, the U.S. Dept. of Justice may begin a new wave of federal obscenity prosecutions. One conservative news outlet has gone so far as to claim the porn industry is actively bracing itself for a "crackdown on filth."
YNOT recently sat down with attorney Jeffrey Douglas, the Board Chair of the Free Speech Coalition, to get his take on Barr and the prospect of renewed obscenity prosecutions under his stewardship of the DOJ.
YNOT: I read an old article recently in which Patrick Trueman claimed that back during the George H.W. Bush administration, if  they had trouble getting a prosecutor to help with an obscenity case, they would go to Trueman's then-boss Robert Mueller, and "things would happen." Are you aware of any obscenity cases prosecuted by Mueller back then? Does this notion of obscenity-averse prosecutors ring true about that era?
Douglas: I shall check my records from that era, but I do not believe that Mueller ever prosecuted an obscenity case. There has always been resistance within the Justice Department to obscenity prosecutions. In 1987, when the C.E.O.S. ("Child Exploitation and Obscenity Section") was established under Robert T. Showers (Trueman was his successor), the only lawyers who volunteered were ideologues. It was very difficult to move out of C.E.O.S. into other more high-status assignments. The Section had a terrible reputation within the Department and throughout the 94 U.S. Attorney Offices.
In the mid-90's, when obscenity prosecutions as a practical matter ended, C.E.O.S. began to handle child pornography cases almost exclusively. Because these are not generally cases which go to trial, ambitious lawyers stayed away from C.E.O.S. Its reputation is currently still pretty poor among U.S. Attorney Offices. They are isolated in D.C. and do not play well with the local offices. When the National Obscenity Prosecution Task Force was created under A.G. Gonzalez, C.E.O.S. felt pressured to handle an obscenity case to avoid losing funding and office space, etc., to the Obscenity section. C.E.O.S. prosecuted the Max Hardcore case in Tampa. The prosecutors in that case swore that they would never handle another obscenity case, and the Section has not done one since.
The National Obscenity Prosecution Task Force was a catastrophe. Led by Brent Ward, a disgraced former Utah U.S. Attorney, they could not find a single attorney to do trials within the D.O.J. They borrowed Assistant United States Attorneys from several Federal Districts. The results (Five Star/J.M. Productions in Arizona; Evil Angel in D.C.) were a humiliation. They could not even handle the (Ira) Isaacs case in Los Angeles with indefensible depictions. The local U.S. Attorney Office ultimately had to take over the case (screaming and moaning the whole time).
YNOT: Would Barr being AG raise the chances of obscenity prosecutions being initiated again? Do you think, regardless of who the new AG turns out to be, it's likely we'll ever see a return of widespread federal obscenity prosecutions? Or do you think changes in public opinion and greater acceptance of porn (or tolerance of it, at least) makes it unlikely that we'll see many prosecutions going forward?
Douglas: There is almost no chance that there will be significant resources assigned to obscenity prosecutions. Republican AGs always assures right wing Congressmen that they will aggressively pursue obscenity cases, but no one wants to work on them, not only DOJ lawyers, but FBI agents hate to work the cases too. Limited resources require Feds to refer serious cases to state prosecutors. The allocation of those scarce resources to obscenity cases aggravates them. Recall that Brent Ward was partially responsible for the firing of the Arizona U.S. Attorney Paul Charlton by G.W. Bush in 2006 because of his lack of enthusiasm for the JM prosecution. Every senior AUSA remembers that debacle and is still resentful.
YNOT: To the extent there's a risk of obscenity prosecutions making a comeback under the Trump Administration, do you think prosecutors likely would focus on so-called "extreme" pornography?
Douglas: In the highly unlikely event that significant resources are assigned to prosecuting adult obscenity cases, yes, the material would have to be at the extreme end of extreme. Jurors have experienced the proliferation of free sexually explicit materials on the Web. They are unlikely to be receptive to criminalizing materials that are available to everyone.
YNOT: This is more of a political question than a legal one: Wouldn't the optics of prosecuting 'mainstream' porn producers be an odd look for this administration? Here we have a president accused of violating campaign finance laws by paying hush money to Stormy Daniels to keep here quiet about an alleged affair, and he's going to prosecute pornographers? To the extent there's a public relations component to what the FSC offers the industry, I imagine you guys would be happy to make the most of that irony, no?
Douglas: Optics are irrelevant to the current White House regime. There is no sense of irony – hypocrisy is the status quo. Should prosecutions be initiated, the P.R. response will surely highlight the absurdity of it, but that will be of no deterrence to this group. I believe that the minimum requirement for obscenity prosecutions is both a genuine ideological belief in the evils of pornography and a likely political payoff. I do not believe that either prerequisite is met with the current environment.