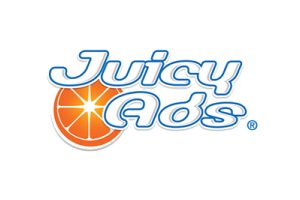 By Juicy Jay
Founder, JuicyAds.com
A long time ago, when I would prove my ex-wife wrong in an argument, she would endlessly pivot to another topic and the fight would go on and on forever. Ultimately, the only choice in most debates was to just walk away. More recently, I found myself in a similar situation — feeding the trolls in a forum thread about profitability from advertising networks.
The position of the troll was that only suckers buy traffic or advertising through an advertising network because (they claimed) it doesn't work. Their "proof" of this was that all of their personal attempts had failed and that none of their friends had succeeded with media buying either. They continued by stating that because public forums were not flooded with stories of people who had been successful, success was therefore not possible. This is an undoubtedly false assumption.
Lack of evidence does not prove anything
In 1862, Charles Darwin theorized that a moth must exist with an extremely long proboscis (tongue) in order to reach nectar 12 inches inside an orchid named Angraecum sesquipedale. There was no known documented insect, however, and esteemed scientists disbelieved this theory because nobody had experienced such an insect. It wasn't until 20 years after Darwin's death that the hawk moth (Xanthopan morganii praedicta) was discovered in Madagascar, the orchid's country of origin. Nearly 100 years then passed from the insect's discovery until pictures were taken of the moth actually sucking the nectar. This also solves another mystery: Size does matter. (Ha!)
Lack of evidence does not prove any opinion to be true or untrue. The only thing the troll could be successful at proving is that they (as well as all of their friends) were simply not very good at media buying, nothing further. I knew from my personal experience, as well as that of friends and clients, that profitability occurs for many advertisers. I have mountains upon mountains of data to prove it.
Regardless, I fell for the bait, believing that people could be compelled with expert authority, logic and statistical data. I provided multiple examples of positive ROI pulled from client campaigns — with permission, of course — and you can see those screencaps on my Twitter, @juicyads.
You can lead a horse to water, but you can't make it understand data
Unfortunately, forum trolls aren't interested in being proven wrong or being educated. They can be very closed-minded people and will defend their position and protect their own beliefs by selectively reinforcing their worldview. Even when presented with the advertising data showing profitability of several campaigns, they blindly dismissed everything. They rambled on about their disgust about how bad their personal experience had been on many platforms. To be able to learn, grow and be successful, one must be able to accept being wrong sometimes, and failing sometimes. Finally, I put my ego and pride aside and walked away, unable to convince them of the truth.
Using Darwin's same logic — and the basics of business and capitalist "evolution" — it would mean that, for advertising networks to exist and thrive, it would require that profit must exist at all levels for such companies to survive the test of time. My award-winning network JuicyAds was founded over 12 years ago and surely demonstrates this. Does that mean everyone will be successful and profitable? Certainly not. It takes strategy, time, and discipline to be a successful advertiser. The most successful campaigns I have seen make their decisions based on the data, not opinion or emotion.
You don't need to buy traffic, but it can help
I'll say what perhaps other advertising networks and brokers won't say: You don't have to buy traffic. (Gasp!) It's true. When I entered the adult industry over 18 years ago, I was in affiliate marketing. I spent an enormous amount of time and energy to build my own websites and my own traffic, and my search engine strategy resulted in ample organic traffic. I traded traffic with many of the same websites that exist today in our network. I split test endlessly and systematically. There are plenty of other people who have succeeded without purchasing any traffic as well. I began selling advertising and TGP spots way back in 2002, but I didn't purchase traffic until 2006.
Back then, the majority of the traffic being bought and sold in the adult industry were from blind traffic brokers, and the rise of the advertising networks had not happened yet. My company, JuicyAds, was at the forefront of that evolution. I didn't believe in the purchase of traffic from those blind traffic brokers, however, there were people who found success with it. Years later, my own data also proved that blind traffic can produce a large amount of sales and revenue.
Even back then, pretty much nobody said a word about their success with that traffic, they kept their secrets to themselves. Even the media buyers who I consider good friends often won't share their insights. Studies show that complaints about a company reach double the amount of people than praise for the same company. Maybe it's because complainers who want retribution are far louder — and perhaps have a lot more time on their hands.
The race remains that you need traffic to make money on the Internet. Many people are successful purchasing traffic – but many are not. The key is to keep working, keep adapting and never stop moving in the direction of where you find success and ROI. You don't have to buy traffic, but you may be more successful and make more money a lot quicker if you do it.
Juicy Jay is the CEO & Founder of JuicyAds, the sexy advertising network. The company has earned more than 20 industry awards for their banner, pop under and mobile traffic network.
—
YNOT's special reports on advertising and online ad networks will continue through the end of the month. Read more about this month's theme here.