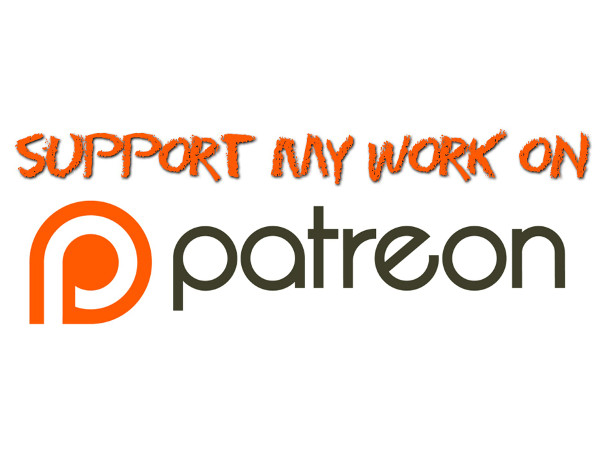 SAN FRANCISCO – Twenty-five to 35 percent of the material on crowdfunding platform Patreon is adult content, according to figures released Friday by the Open Letter Working Group. The group is composed of adult content creators affected by Patreon's recent decision to prohibit certain types of adult material.
A spokesperson for the group said Patreon and independent media confirmed the accuracy of the figures, though YNOT was not able to verify them by deadline. If the estimate is correct, Patreon stands to lose a chunk of revenue if the platform can't find a way to work with content creators whose work now may be imperiled.
Liara Roux, a content creator and founder of the working group, said Patreon's potential financial loss, combined with the platform's much-vaunted decision to make paying for adult content easier, makes the platform's policy shift thoroughly inscrutable. Worse, the group feels Patreon is stonewalling attempts to create a dialogue that could benefit everyone who stands to lose money — the creators and the platform.
In mid-October, Patreon modified its once-liberal terms of service, banning vaguely defined "fringe adult content," especially "fetish content that is hard to distinguish from non-consensual sex." In an Oct. 25 blog post, Patreon founder and Chief Executive Officer Jack Conte noted, "I hope you understand that nothing has changed except our stance on four areas of content: bestiality, incest, sexual depiction of minors, and suggestive sexual violence."
At the same time, the platform's terms specifically listed as allowable "fiction such as … Lolita," Vladimir Nabokov's notorious novel about an incestuous, pedophilic relationship.
According to Roux, within the past two weeks Patreon executives have scheduled meetings with members of the Open Letter Working Group to discuss how to move forward. Then, at the last minute, the executives cancelled both meetings.
"We've tried to work with Patreon, but they have shut us out at the last minute, indicating a lack of regard and respect for the discussion," Roux said.
She acknowledged the ousted creators are losing patience; they're disillusioned, and some are even becoming angry. But more than that, they're perplexed: In the past, Patreon openly courted adult content creators, offering them a space where their work wouldn't be censored as long as what they produced didn't violate the law. Now, suddenly, a platform upon which many have pinned their livelihoods for as long as four years won't help them explore what they see as potentially mutually beneficial alternatives?
Roux said the group suspects Patreon may have become a victim of its own success. Documents prepared for a meeting between adult content creators and Patreon list several potential reasons for the platform's rules changes: pressure from banks or payment processors, pressure from new investors, desire not to be seen as a "porn" site, platform growth to the extent that revenue from adult content no longer is needed, and fear of exposure to legal issues should the U.S. Congress pass the Stop Enabling Sex Traffickers Act.
So, what do the creators want?
"We want Patreon to recognize this battle for expression and to be on our side — in actions, not words — instead of yet another company that ghettoized and purged fringe expression," the documents prepared for the meeting state.
Roux added, "Our group prefers to have Patreon stand with us against big banking or whatever [other] pressure they're under, making Patreon a home for all legal content. We believe that together with our activist groups, support of [non-governmental organizations] and some of the lawyers we've been talking to, Patreon could actually be a front where we finally win on this, instead of yet another website that bows to pressure."
The group created a list of ideas it would like to explore with Patreon in the interest of preserving everyone's revenue stream.
"We don't have much to lose," the list begins. "We're already some of the most stigmatized people in society despite widespread consumption of our labor. But we think there is a major financial opportunity here, and we had some ideas that may be acceptable:
"Patreon secures an adult payment processor, which costs "porn" creators a higher percentage.
"Patreon spins off a sister site, protecting its primary brand.
"Patreon works on licensing of their technology and interface for an adult-friendly alternative, or individuals interested in supporting their own content."
But the group desires one thing above everything else, Roux said: "We want Patreon to live up to their mission statement and be an ally for the arts."
UPDATE (6:14 p.m. CDT):
Roux said she and Conte met late Friday. After the meeting, she thinks the dialog is opening and has hope for moving forward.
"Jack does want to be an ally," she said. "We're all learning here."