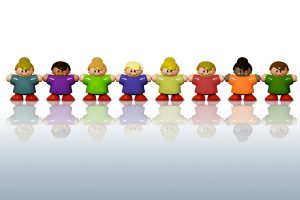 Lee Roy Myers has a reputation for marching to the beat of his own drum – and love him or hate him, his antics, work and involved projects get people to sit up and take notice.
Case in point: AV Club "regret[ting] to inform" us about Tugrats.
Another: Vince Mancini's sobered reaction to "Ask A Porn Star: Stars Read Their Hate Mail."
Just this month, Myers has been very active on Twitter – more so than usual even. Something different has been happening too, as Myers seems to be utilizing the platform for extra-positive community engagement and activism – and people are sitting up and taking notice.
Let's take a look at the skill sharing, fostering communication, and "money where your mouth is" narratives being engaged on Myers' Twitter feed, @leeroymyers. Take note!
Sharing skills
One does not learn how to create content overnight (or during one few-hours-long workshop) – but one may definitely take initial steps down that path with some support and encouragement from a legit content creation leader.
To wit, Myers is holding a free adult content production workshop on February 19 in Las Vegas and another on March 1 in Los Angeles. The mission: "Hopefully we can help [members of the community] learn some new stuff to make your own content or just to learn some new skills!"
Will this workshop transform n00bs into filmic auteurs and/or transfer high skill level knowledge to every single person seamlessly, with zero effort? No. But Myers is providing a window of opportunity and supporting community members by sharing his skills – and that's community building at the most hands-on level.
Only 10 spots left for the Los Angeles Adult Production Production Workshop. And only 20 spots left for the Las Vegas Adult Production Workshop. It's Free! RSVP ASAP to woodrocket.com@gmail.com if you are in the adult industry/cam model/sex worker and want to attend. pic.twitter.com/N004ke2Agl

— Lee Roy Myers (@leeroymyers) February 8, 2018
Speaking of community building, Myers is also…
Promoting inter-faction communication
Industries that are as broad and diverse as adult entertainment often find themselves parceling out into their own cliques, factions and sub-groups. And though this makes sense in a common interest, accomplishing similar goals, connecting on workplace levels -sort of way, this parceling often also results in social and psychological divisions amongst communities that have far more in common than they do dissimilarities – and boy howdy do we see this in our industry.
Myers has been calling out this behavior's counterproductive nature – and encouraging small changes that can happen in real time, with big results.
What if this year the mainstream Porn, Amateur, Fetish, Trans, Gay, Cams, and all other Sex Work communities started communicating more? You don't have to fuck each other to talk to each other and bridge communities to make the sex industry safer, healthier, and stronger.

— Lee Roy Myers (@leeroymyers) February 7, 2018
Isn't this great? Let's keep going. Please, say Hello to a porn person or cam model or sex worker that you don't know. It's super easy! Feel free to include me in the conversation if it makes you more comfortable.

— Lee Roy Myers (@leeroymyers) February 7, 2018
Speaking of small change/big results, Myers is also…
Walking the Talk by Doing the Stuff
How content is tagged and labeled is a tricky subject. On one hand, tagging and labeling content facilitates ease of search and content organization. On another hand, some of porn's most long-standing and commonplace labels and tags are pretty fucked up. Case in point: everything related to IR content.
Myers is currently in the process creating change within the context of Woodrocket.com by removing race-based labels and tags from the site. He explained, "I have to remove metadata from each IR video manually before I can remove the section, so it is coming down, just not down yet. Hopefully by [mid-February] it will be down as a category."
This does not mean that the site doesn't feature content staring performers of diverse racial and ethnic backgrounds. It just means that the content will no longer be set aside as categorical on the basis of – let's be real – black men performers working with white women.
This is one of the reasons why we are removing our Interracial category from @Wood_Rocket. Because we don't like morons visiting our site.

PS – Removing the IR category doesn't mean we don't have that content on our site, it means we relabel it. Moron. pic.twitter.com/dtiQDvzkTE

— Lee Roy Myers (@leeroymyers) February 6, 2018
As an avid user of all sorts of social media, Myers' recent activity on Twitter has really stuck out to me. I break it down here not to suggest that everyone jump on similar bandwagons (though you certainly could enact some changes that support these worthy shifts), but more to call attention to the large impact one can have with just a few key tweets.
It's worth noting that there have been some opposing responses to Myers "positive tweets" campaign, one direction that the "inter-communication with your community" initiative has morphed into — Kelly Pierce (in this instance) is raising real issues that also need to be addressed.
And the good players are just as complicit in the treatment that has been going on when they don't blackball them or kick them out, and instead blackball the women over the years that had the bravery to speak up. #MeToo https://t.co/SyA5ytBmj5

— MrsKellyPierce (@MrsKellyPierce) February 9, 2018
You deserve to speak your mind. But you are preaching apples in an orange conversation. I hope that justice happens. It was a pleasure speaking to you. https://t.co/ee706zgAPS

— Lee Roy Myers (@leeroymyers) February 9, 2018
What is Myers thinking with all this? I asked, and he had this to say about his recent behavior: "I'm just trying to be better and act the way I'd like other people to act."
Image via B S K.