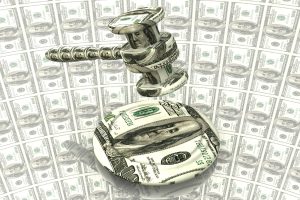 OREGON CITY – Pending approval by the Clackamas County Board of Commissioners, the county is due to settle a lawsuit with a former Sheriff's Office lieutenant whose employment was terminated following an internal investigation into whether he participated in his wife's pornographic site. (Davis' wife performs under the name "Ainslee Divine.")
Jeff Davis, the former lieutenant, filed a lawsuit earlier this year in which he alleged that employees of the Sheriff's Office bought a membership to his wife's site, gave her tips using taxpayer money and commented on her performances using the screen name "pinchharder."
"Jeff is glad this litigation was resolved amicably," Davis' attorney Dan Thenell said in a text message to the Oregonian. "We appreciate county counsel's efforts to find a resolution, short of a trial, that worked for both sides."
According to a report in The Oregonian, the expected settlement is $82,500. Under the agreement, the county is also expected to contribute an additional $24,000 to Davis' state pension account and enables Davis (who is 50 years old) to retire and become eligible for retiree medical coverage.
As a non-financial consideration, the county also reportedly agreed to keep secret the files it obtained during the investigation and to give Davis a "neutral" job reference to his prospective employers in the future.
According to Thenell, investigators from the Sheriff's Office spent hours on the site, captured thousands of screen shots, interviewed around a dozen people and pumped out an estimated 1,100 pages of reports over the course of the investigation.
Clackamas County Sheriff Craig Roberts had previously defended the investigation and derided Davis' complaint as meritless and a fishing expedition for a "quick financial settlement." Apparently, Roberts has less to say along those lines now, as he has not responded to request for comment since the pending settlement was announced.
Thenell said Davis, who has moved out of Oregon, is "now retired and looking forward to the next chapter in life."
Here's hoping that whatever that next chapter in his life includes, it doesn't involve having former colleagues spend hours watching his wife's cam shows, in furtherance of getting him in trouble for merely being married to someone with the audacity to earn her living doing live cam shows.