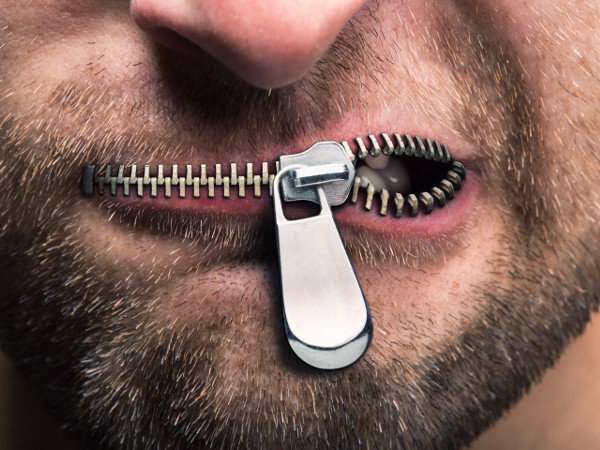 LONDON – While reading the story of erotic photographer Annabel Findlay's dispute with a neighbor and a builder working on her neighbor's house, it occurred to me what may stand out most to some people is the nature of Findlay's work, rather than the nature of the offense with which she has been charged.
The most interesting aspect of the story, to me at least, has nothing to do with erotic photography, or the construction-related dispute that gave rise to Findlay's recent appearance in court.
Findlay was charged with two counts of "using threatening or abusive words or behavior," stemming from a text message she allegedly sent to her neighbor, Mark Greenberg, and from an alleged verbal altercation with the builder, Phillip Merchant.
From the reports I've read, it's not clear precisely what Findlay is accused of saying to Merchant, but in the text message she allegedly called Greenberg "corrupt."
If you're wondering how the hell sending someone a text message in which you call them corrupt is worthy of a criminal charge, join the club. From an American perspective, this doesn't sound like a crime – or if it were a crime, the charges would read something like "Butthurt in the Third Degree."
Under Section 5 of the U.K.'s 1986 Public Order Act, however, a person is guilty of an offense if he or she "uses threatening or abusive words or behavior, or disorderly behavior, or … displays any writing, sign or other visible representation which is threatening or abusive, within the hearing or sight of a person likely to be caused harassment, alarm or distress thereby."
While such an offense is punishable by a maximum fine of £1,000 (currently about U.S. $1,312) and not jail time, the notion of being fined more tan a thousand bucks for calling someone corrupt in a private text message is truly remarkable.
Frankly, given how restrictive English speech law is in some areas, maybe it's miraculous Findlay's erotic photography itself is legally permissible –- although, I suppose if one were to display her photographs "within the sight of a person likely to be caused harassment, alarm or distress," that act could be construed as a violation of the same section of law at issue in Findlay's court case.
Under U.S. law, a person can certainly try to initiate a civil lawsuit against a neighbor who has called them corrupt in a text message, but my hunch is all they'd get in response is a confused, disapproving look from the judge, who likely would dismiss their complaint with due haste.
At a time when many Americans are bent out of shape over athletes who don't stand (or don't stand correctly) during the playing of the "Star Spangled Banner" or upset by a President who opines such athletes are "sons of bitches" who ought to be fired, episodes like the one Findlay now confronts remind us how very fortunate we are to live under the protection of the First Amendment.
While some Americans may want offensive speech to be against the law simply because it's offensive, thankfully the the First Amendment, coupled with the current state of case law governing the courts' interpretation of the amendment's scope, largely precludes the possibility of American legislatures passing such a law.
Given the nature of porn, as well as the words commonly used to market it and some of the themes and scenarios often depicted in it, a broad reading of the First Amendment's protections is crucial to the adult industry. Ideally, that reading is coupled with a narrow definition of terms like "patently offensive" and "prurient interest."
This is not to say offensive speech cannot be regulated or punished without violating the First Amendment. The government can and does regulate constitutionally protected speech, imposing restrictions including "time, place and manner," an prohibits "obscene" speech, an area with which the adult industry is all too familiar.
While the landmark U.S. case FCC v. Pacifica Foundation (aka the George Carlin "filthy words" case) involved a very different set of facts than Findlay's case in England — publicly broadcast speech vs. speech transmitted privately between two individuals — the words of the Carlin court are nonetheless instructive concerning the country's legal disposition toward offensive speech.
"[T]he fact that society may find speech offensive is not a sufficient reason for suppressing it," the court famously wrote. "Indeed, if it is the speaker's opinion that gives offense, that consequence is a reason for according it constitutional protection."
The court also held, however, because "broadcast media have established a uniquely pervasive presence in the lives of all Americans," broadcast speech can be regulated in a way otherwise-identical-but-private speech cannot.
"Patently offensive, indecent material presented over the airwaves confronts the citizen not only in public, but also in the privacy of the home, where the individual's right to be left alone plainly outweighs the First Amendment rights of an intruder," the court wrote.
Whatever standards and precedent an American court might apply to the case, it's hard for me to imagine merely calling someone "corrupt" in a text message would land you in hot water on this side of the pond. More likely, filing such a complaint would merely expose the plaintiff to savage online ridicule.