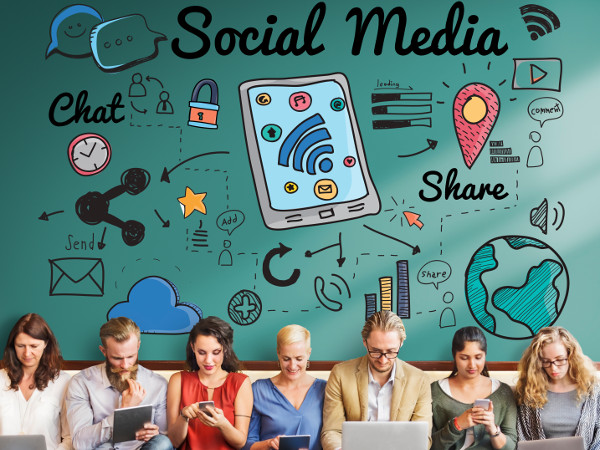 A 2014 survey by Social Media Examiner revealed 92 percent of participating marketing professionals believed social media marketing increases their reach and traffic. Only the foolish ignore that kind of statistic.
For many marketers, particularly in the adult industry, the problem arises not in recognizing the potential of social media marketing, but in how to use the medium effectively.
Here are five tips to help set you on the right track.
1. Social sharing widgets or plugins make it easy for users to share a discovery with like-minded others. Over and over again, research has indicated word of mouth is the most effective marketing tactic. Social media amplifies the effect by spreading a single word-of-mouth referral across a platform populated by millions of potential customers.
For extra "oomph," try installing social media sharing buttons that include counters. Social validation theory says people are more likely to pass along something others have shared.
If appropriate for your site, use "tweetables," which are tweets already constructed for users. All they have to do is click the "share" button, and the message is filled in for them. Easy!
2. Auto-posting content shared before can keep you from running out of social media material. So-called "evergreen" content can drive traffic years after its first use … as long as you remember to post it again. Social media management tools like Hootsuite, Sprout Social, Buffer and DrumUp allow marketers to schedule social media posts days, weeks or months in advance, not only ensuring posts don't get forgotten, but also freeing up precious time that can be used for other tasks.
3. Optimizing images by platform ensures the visual message makes the greatest impact. The adult industry is all about visuals, but using the right size, shape and resolution for each channel can make a big difference in end-user response. Complicating the matter, no two social platforms use the same dimensions, and the measurements change every year or two.
Conveniently, Digital Verge created a handy-dandy cheat sheet.
4. Participating in trending conversations can attract hundreds of thousands of pairs of eyes to your message. Twitter and Facebook both make finding and participating in viral conversations easy by tracking hashtags. Scope out several that seem appropriate for your market and follow along until you feel comfortable jumping in.
A word of caution: Make sure your contribution to any trending conversation is relevant. Hijacking hashtags for irrelevant marketing messages will kill your social media marketing efforts quicker than almost anything else. Do not intrude on mainstream conversations to hawk adult content.
5. Host contests and offer incentives that give fans a reason to share your message. The adult industry already uses this tactic to good effect, particularly during awards season. "Fans' choice" awards typically are presented to the performers who drum up the most votes, and performers offer all kinds of rewards to fans who help them spread the word using hashtags. Pleasure product retailers often host contests requiring social media users to post pictures of a product along with a hashtag and a shout out to the retailer. Studios have asked fans to help them cast their next movie by posting their suggestions on social media.
When planning a social media contest or promotion, choose hashtags carefully. The ideal ones easily remind users of your product or service or your company's brand and are no longer than about 15 characters. Remember to have participants tag your social media account in their messages.
Regardless what you sell, social media should be part of your marketing arsenal. Love it or hate it … but don't ignore it.