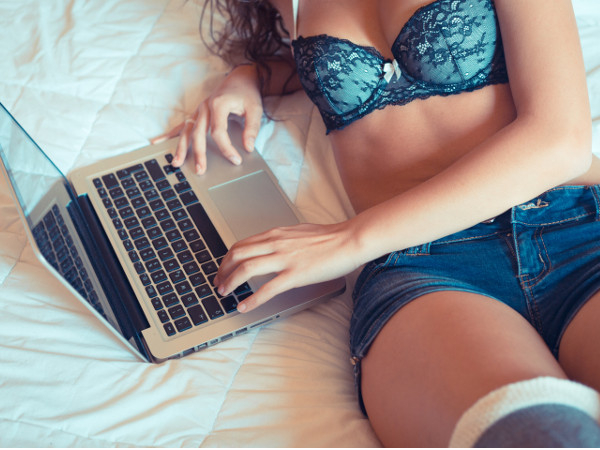 MIAMI LAKES, Fla. – In the late 1990s, when I was still something of a newcomer to the online adult industry, there was a lot of buzz surrounding an operation called Voyeur Dorm.
Much of the hubbub involved a legal battle between Voyeur Dorm and the city of Tampa, in which the city was trying to shut down the operation for zoning violations. Voyeur Dorm was a "live cam house," where hidden cameras followed a group of young women as they went about every aspect of their daily lives … every aspect. The city alleged Voyeur Dorm was an "adult entertainment establishment" of the sort not permitted in the residential area in which the dorm/house was located.
Looking back on Voyeur Dorm now, what interests me isn't the legal wrangling or its eventual outcome, but the way in which the Voyeur Dorm site presaged the future of adult camming — which, following a recent announcement from Camsoda, seems to have come full circle.
Granted, there are some substantial and fundamental differences between the Voyeur Dorm model and the distributed, user/performer-driven model put into play by Camsoda in its new program. The most obvious is the original Voyeur Dorm was a single, fixed location, while the Camsoda approach essentially is an expansion of the cam-from-home concept.
Using multiple webcams spread around a home, the new Camsoda program mirrors the old Voyeur Dorm with its promise of a comprehensive, 24/7 window into the lives of its participants — although, as I understand it, Camsoda voyeur cammers will have a choice of where they do and do not place cameras. Voyeur Dorm residents had to live with the camera location choices of their employer.
My point here is not to say Camsoda has "copied" Voyeur Dorm, or to take any steam out of the company's current marketing buzz. Far from it. I think the idea is a brilliant, natural move in response to the growing popularity of live-streamed, user-generated content.
Provided the participants fully appreciate what they're signing up for and take pleasure in the process themselves, I can see this new twist on live camming, called "LifeStream," paying off handsomely for Camsoda.
Judging by her take on the experience to date, I'd say Charley Hart is an ideal participant in the program.
Describing herself as an "introverted extrovert" who "loves to be watched but doesn't want to be seen," Hart seems to be striking a good balance between giving the customers what they want while remaining mindful of her own wellbeing.
"With LifeStream, I get to decide where I put the cameras," Hart said. "So far, they are in the bedroom, living room and bathroom. I work part-time hours. Sometimes it can be physically difficult on the body. I would love to work full time, but I don't think my [nether regions] could handle it."
I also think Camsoda is being smart about how it positions LifeStream — not as a "porn version" of live streaming platforms offered by mainstream companies, but simply as a live-streaming platform that doesn't censor its users in the same fashion as its mainstream counterparts.
"We're not going to give you a hard time because your bush slipped out or you decided to wear small underwear," said Camsoda Vice President Darren Press. "Everybody talks about being politically correct, but we will let people share what they want to share. Just this week you had Amber Rose censored by Instagram, just for being a beautiful model posing in her natural form. She wasn't doing anything grotesque, but they still pulled down her pictures."
Naturally, only time will tell if Camsoda has a hit on its hands, but as things stand now, the timing, messaging and marketing seem to be off to a good start … provided the company avoids jumping the shark cage, so to speak.