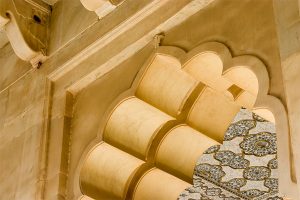 A WhatsApp group administrator in India has been arrested for adding a woman's mobile number to a group that shares adult content. The woman claims she did not consent to be added to the group.
According to a report from The Times of India, Mustaq Ali Shaikh, 24, a carpenter from West Bengal, is now in police custody. Shaikh was arrested for "outraging the modesty of a woman." Matunga police, who made the arrest last week, said this was a lesson for all administrators to be cautious on who they add and what is posted.
Investigating officer Maruti Shelke said the complainant, a housewife, said her number was added to a group, "Triple XXX" in September. "She thought it was a prank by friends but found pornographic photos and videos flooding the group. She then lodged a complaint," Officer Shelke was reported saying.
In her complaint, the woman said that when she looked at the administrator and 12 group members' numbers and realized she did not know any of them. Senior inspector Bharat Bhoite said that after registering a complaint, the police found that Shaikh's phone number was from West Bengal.
"Just when we were about to send a team to West Bengal, the mobile service provider told us Shaikh was very much in Mumbai. He was arrested from the Sion-Dharavi area," Inspector Bhoite said.
During interrogation, Shaikh reportedly apologized and said that he may have added the complainant's number by accident. According to The Times of India, he said he thought the number belonged to his brother-in-law and did not even remember how he had the woman's number in the first place. He said he had not intended to hurt anybody and that the group was formed by his friend with no woman members.
The police have seized Shaikh's phone and are working to retrieve its data. Law enforcement officials have also sought the call detail reports of other group members who could become witnesses against Shaikh.
The maximum punishment Shaikh could get is up to five years imprisonment for this first offense. If he commits the crime again, he can be sent to jail for up to seven years and also be fined.
Without trivializing the standards of global places and spaces outside the US, it is astounding how serious a crime this is, as well as how swift the hammer of justice has come down on Shaikh. Ladies and consent aside, it is doubtful that this WhatsApp group would have been regarded as acceptable even if all members were willing participants though.
It's also interesting to think about WhatsApp itself. Without trivializing culpability as we currently understand it in the US, certainly the app must be in some way accountable for the manner in which it's being used, kind of like Facebook?
Image via Naveen Saxena.