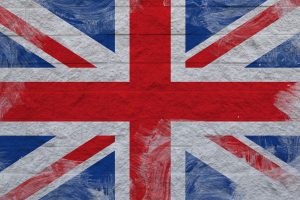 The long-awaited, much-discussed implementation of age-verification system in the UK has been shelved once again. The legislation would require internet users to prove they are over eighteen years old before gaining access to pornography online by providing some form of ID on any computer in the UK.
Four years after it was first proposed by the Tory party, and following numerous other delays, the so-called "porn block" was finally slated to go into effect on July 15, 2019. But now, the scheme is set to be delayed by another six months, at least. Because, apparently, somebody forgot to notify the European Commission about it, Sky News reported this week. Whoops! Embarrassing.
According to The Guardian, culture secretary Jeremy Wright told the House of Commons on June 20, "In autumn last year, we laid three instruments before the house…One of them sets out standards that companies need to comply with. This should have been notified to the European commission, and it was not. This will result in a delay in the region of six months."
Wright's "in the region" phrasing has led some media outlets to speculate that the delay may be indefinite. But Wright was adamant that this setback isn't the law's death rattle. E&T quoted Wright declaring, "Although this is an apology for the delay, it is not a change in policy. Age verification needs to happen and in the interest of the needs of children, it must."
The age-verification block has been hotly debated in the UK and around the world as it has rolled slowly toward implementation. Concerns have been voiced about the vulnerability of personal information, which would be collected by the private companies providing the age-verifying software. Others have raised the alarm over Canadian porn conglomerate Mindgeek, which already controls the lion's share of the porn industry and has been called a "porn monopoly," being tapped to build and operate the necessary technology. Furthermore, social media sites, like Twitter and Reddit, likely would be exempted from the block, further encouraging the pirating and illegal dissemination of copyrighted material on those platforms—something Mindgeek is notorious for encouraging.
And, even if everyone were on board with the porn block, The Verge reports, "Security experts have found you can easily bypass such a block by using a Virtual Private Network that masks your country of origin," or by using a bogus credit card number. Men's lifestyle website Sugarcookie.com even created a guide to get around the block back in April.
Clearly, the UK age-verification law needs to get its collective shit together if it's ever to go into effect. We at YNOT, like many others around the world, wouldn't be too heartbroken if it simply got caught up in the circuitous annals of UK and EU law and—whoops!—forgotten about.