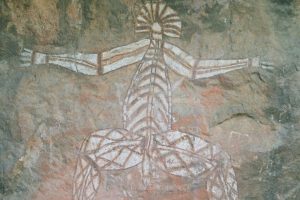 LOS ANGELES – When I heard that UCLA would soon be hosting a two-day conference on "comparative pornographies" focused on the differences between European and Asian porn, I was excited by the prospect.
Will they screen works from PRIVATE Media Group and others distributed by Hokuto and compare them, side-by-side, I wondered? Will speakers include Rocco Siffredi and Asa Akira? Will any creatures with enormous tentacle-penises be participating?
You can imagine my disappointment when I researched the conference further and learned what it was truly about: A bunch of eggheads sitting in a room discussing shit like "general, theoretical issues that relate to both Western and Asian obscenity."
When I think about European and Asian porn, there's nothing general or theoretical about it. I have very specific recollections, for example, of Czech women having sex with several uncircumcised dudes at once – not to mention Japanese women covered in ludicrous amounts of semen. It doesn't sound the academics gathering at UCLA will be screening or even talking about anything along those lines, though.
Instead, they're going to discuss how at the end of the 20th century, "scholars of European pornography began to explore obscenity and its implications for our understanding of the time that produced it, the seventeenth and, especially, eighteenth centuries."
Oh yeah – because that sounds HOT.
"Asian pornography, especially the long and particularly rich Chinese tradition, was ignored," the description of this oddly non-sexy-sounding porn conference continues. "Students of Asian and European pornography worked separately with little interaction even though they shared theory and all focused on the same kind of fictional narratives produced roughly at the same time."
It seems to me if you want to drain every ounce of prurient appeal from a porn genre, you just need to hand it over to UCLA to dissect, deconstruct and discuss the life right out of that shit. Making matters worse, it sounds like some of the porn they'll be talking about doesn't include any visual depictions at all.
"Another important and related line of inquiry has to do with terminology and genre: while it would be easy to categorize explicit Chinese and other non-Western sources as pornography, it is also crucial to explore the risks and benefits of applying Euro-American constructs, terminology, and genres to Asian literatures."
Setting aside the ridiculous strain that sentence puts on the definitions of words like "important" and "crucial," the above sounds like a recipe for the biggest porn-snoozefest since I took a handful of methaqualone and tried to sit through an entire Erika Lust film without fast-forwarding.
"The comparative impulse tends to make the European experience the norm," the eggheads continue. "We hope that by bringing in scholars and discussants working on the pornographic non-Western traditions, we can broaden the comparative conversation through a meaningful and exciting conversation among presenters, discussants, and audience."
A "meaningful" conversation? Maybe. But "exciting"? Only if you're the kind of person who used to get aroused during your college humanities course every time the professor showed a slide of the Venus of Willendorf.
You know, I'm starting to think UCLA calling this conference "comparative pornographies" was just a scholarly form of clickbait – merely a way to get people to show up at this thing (and to get the media to write about it) without screening any materials which might threaten the tenures of the academics involved. If that's the case, then shame on you UCLA!
Frankly, I haven't been this disappointed by the egregious misappropriation of erotica-related terminology since the time I made a trek all the way across the globe to the Himalayas in search of "subcontinental smut."