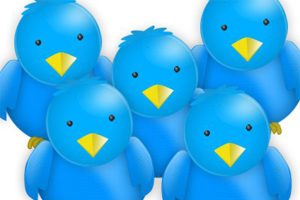 How many times have you wanted to reach out to someone via Twitter, only to go "Ehhh, is this secure?" (If you're me, the answer is "most days …and every night!")
Well, something appears to be brewing inside Twitter that may soon assuage your messaging hesitation.
As was reported yesterday by TechCrunch, somewhere deep inside Twitter's Android app is a "secret conversation" option that, if launched, would allow users to send encrypted direct messages. The feature could make Twitter a better home for sensitive communications that often end up on encrypted messaging apps like Signal, Telegram or WhatsApp.
The encrypted DMs option was first spotted inside the Twitter for Android application package (APK) by Jane Manchun Wong. APKs often contain code for unlaunched features that companies are quietly testing or will soon make available.
A Twitter spokesperson declined to comment to TechCrunch on the record, so it's still unclear how long it might be before Twitter officially launches the feature — but at least we know it's out there. (Err, in there?) Currently, there are options to learn more about encrypted messaging, start a secret conversation and view both your own and your conversation partner's encryption keys to verify a secure connection.
Whistleblower Edward Snowden asked Twitter CEO Jack Dorsey for an encrypted DMs feature about 18 months ago, which Dorsey said was "reasonable and something we'll think about." Clearly, Twitter has gone from "thinking about" the feature to prototyping it.
Per TechCrunch, Twitter DMs are a powerful way for people to contact strangers without needing their phone number or email address. Whether it's to send a warning or a scoop, discuss business, use in lieu of basic texting or just flirt shamelessly with a porn star — something every dang professional athlete seems to think they are entitled to do — Twitter has established one of the most open messaging mediums around.
Cubbies, your man's is wandering around left field. Can you come get him? @Cubs pic.twitter.com/7kdtGGb5jR

— Mia K. (@miakhalifa) September 5, 2017
Without encryption however, those messages are subject to snooping by governments, hackers or Twitter itself. Further, as we all know, though Twitter is much loved by the adult industry, Twitter also practices some pretty rampant sex worker discrimination — and that only seems to be increasing.
So though Twitter has long positioned itself as a fairly no-holds-barred discussion facilitator – and though the option for encrypted conversations seems useful and timely – don't hold your breath for miracles.