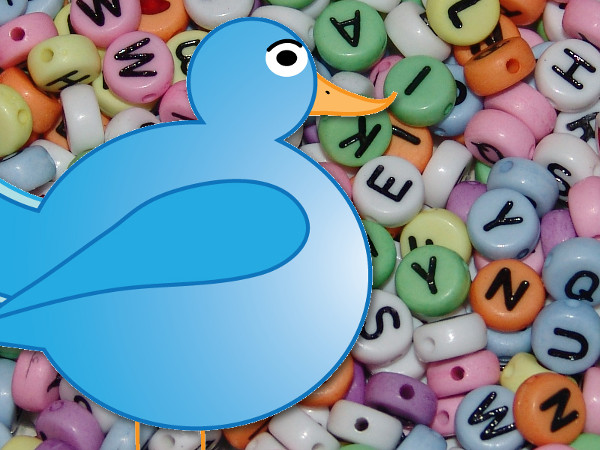 Anytime a major platform — online or in the real world — makes a significant change, a certain percentage of users will complain. Some of them will complain loudly. And often.
That's exactly what happened when Twitter removed @username mentions from the 140-character tweet-size limit.
We're changing replies so that you have all 140 characters to express yourself.

Learn more: https://t.co/PNWGilbmVd pic.twitter.com/cxBJohZc2Q

— Twitter (@Twitter) March 30, 2017
Almost immediately, half the Twitterverse began using its newfound freedom to spam or troll the other half, which reacted predictably: some with confusion; many with downright outrage.
Maybe twitter thinks if no one can tell who's talking to who no one can get upset about being abused because WHO CAN TELL problem solved

— Hayley Campbell (@hayleycampbell) March 30, 2017
Twitter doubtless intended the change to be beneficial. After all, some @usernames take up one helluva lot of tweet real estate. By separating usernames from the actual content of tweets, Twitter reasoned, users could say more of what they want to say without resorting to "tweet storms," or series of rapid-fire (or not-so-rapid-fire, depending upon thumb skillz) messages that often get lost in the maelstrom that is Twitter.
Twitter founder Jack Dorsey explained the change provides "a cleaner focus on the text of a conversation instead of addressing syntax."
Rolling out today: use all 140 characters for replies, and a cleaner focus on the text of a conversation instead of addressing syntax https://t.co/qAHQy1UtWu

— jack (@jack) March 30, 2017
Although the plan sounds good, the move introduces enormous potential for abuse. Twitter opened the floodgates just a little too far when it capped the number of @username mention under the new system at 50.
The change is a spammer's dream and troll heaven. By inserting the @usernames of tweeters whose followers number in the tens of thousands or hundreds of thousands, spammers can spread their marketing messages far and wide, cluttering up the tweet streams of innocent people. The tactic, used with limited effect before the change, is called a Twitter canoe, and most of the time it's used to include several people in an active conversation … or it was until now. With 50 @usernames allowed, a canoe has become more like a flotilla, and it's well-nigh impossible to figure out who's in the conversation.
It's also well-nigh impossible to find the @username of a troll in order to remove that person from the tweet stream in hopes of limiting its disruption.
The Twitterverse is not amused. Some took sarcasm to new heights:
.@Twitter finally we can post longer answers to stupid questions and replys. 🙌

— Thomas Benkö ☠ (@ThBenkoe) March 30, 2017
Users: "Please get rid of the Nazis. Just ban them. Please."

Twitter: "You want to be able to add over 50 Nazis to each thread? No problem"

— Bannister Truelock (@prehellenic) March 30, 2017
Others chided Twitter about responding to users' requests with a cure worse than the disease.
People: Let us tweet edit
People: Deactivate abusive accounts
People: More than 4 pics per tweets pls

Twitter: Here. New reply interface!

— Faizal Hamssin (@faizalhamssin) March 30, 2017
[inside twitter hq]
ENGINEER: I've got an idea
JACK: not fixing harassment AGAIN
ENGINEER: No it makes replies real shitty
JACK: do go on

— Ed Zitron (@edzitron) March 30, 2017
Twitter: "We need to tackle harassment"
Twitter, too: "Maybe make it possible to tag more people in one tweet?"
Twitter, too: "Brilliant."

— Rami Ismail (@tha_rami) March 30, 2017
Still others blasted the new system for creating even more conversation confusion than existed before.
@leyawn i mean look at this mess. i cant see the other persons replies. how is this better. this site is run by complete idiots pic.twitter.com/uNM0AM6sU3

— leon (@leyawn) March 29, 2017
Really dislike the Twitter reply change, everyone just looks like they're talking to themselves.

— Gneisha 🔥 (@_Gneisha) March 30, 2017
Twitter: We listened to your feedback and we-
Me: Banned some Nazis?
Twitter: -broke the reply system!

— Eric Pines @Inaba (@SirAceOfPlaces) March 30, 2017
EVERYONE FOR MONTHS NOW: the non @ replies suck ass they're shit
TWITTER: oh yeah def hear you on that

— march sadness (@rachelmillman) March 30, 2017
Bear in mind: You can't see all the people on the @reply list unless you "reply all."
@sarahjeong @jason_koebler @emanuelmaiberg @neuwaves @katelunau @anrao @rachel_pick @KaleighRogers @derektmead @carlfranzen @lorenzoFB @SarahNEmerson @vicenews @VICELAND @VICE @broadly @munchies @NoiseyMusic @waypoint @thumpthump @CreatorsProject @shanesmith30 @FBI @CIA @NSAGov @ICEgov @DHSgov @TSA @WhiteHouse @ObamaWhiteHouse @USArmy @WestPoint_USMA @USMC @USNavy @uscoastguard @usairforce @samleecole @lemonsand @nicholasadeleon @laragheintz @Bryson_M @adrjeffries @jack @Twitter 😱😵 pic.twitter.com/eGtbZd6fAM

— Ted Han (@knowtheory) March 30, 2017
And, predictably, some folks are irked about receiving notification upon notification upon notification of replies to conversations from which they can't seem to disengage. Each reply from one of the 50 people in the @reply list sets off a new thread, so even if a user can get himself or herself dropped from one, he or she remains in 49 others … which multiply as time goes on.
i'm already tagged in a 50+ person reply chain without replying myself. you can just add anyone. cool feature

— leon (@leyawn) March 30, 2017
Thanks, Twitter. Nice to know you're looking out for us.