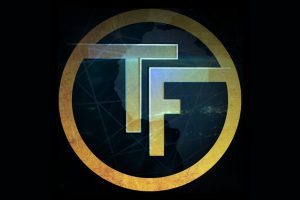 On the heels of the recent TES Affiliate Conference in Prague, YNOT caught up with Traffic Factory to get the company's thoughts on the show – and the company's rapid rise to prominence within the adult industry.
"Hectic, complete madness, but ever so rewarding," Traffic Factory's Romain Merlozzi's said of his impressions of the conference. "We had been preparing for this show for months with much anticipation. The TES Conferences in Prague have always been a true melting pot for the industry's finest, where current partnerships are strengthened, new clients are made and it is a fantastic opportunity to showcase your particular field of expertise."
Over the past two years, Traffic Factory has grown steadily, growing its client base around the world, driven in part by the strength of the company's publisher network, as well as tireless work and focused effort on the part of its staff.
"It is fair to say, we've come a long way over the last couple of years and to be surrounded by our peers and other fantastic advertising networks at events such as TES, this reconfirms to us that we are going in the right direction," Merlozzi told YNOT. "Yes, our network of publishers do indeed help through their notoriety (Xvideos and XNXX to name a couple) but it is through the sheer hard work of all our team members and management that our success continues to grow."
While Traffic Factory's success is no shock, given the determination of the company's crew and the prominence of their top publishers, Merlozzi said the award Traffic Factory took home at the YNOT Awards was unanticipated.
"We were fortunate enough, even somewhat a little surprised, to have received the award for Best Emerging Company at the star-studded 9th Annual YNOT Awards which was great to bring back for all our team's hard work," Merlozzi said. "The other contenders for the award are well renowned throughout our industry, so it was with delight to accept this award. Being sat amongst powerhouses such as Flirt4Free, XLoveCams and Gaming Adult at the ceremony was an entertaining experience all in itself!"
The challenge for Traffic Factory's future is to keep the momentum of the last two years going. What can we expect to see from the company in the months and years ahead?
"Currently, our team of developers are hard at work creating new and innovative methods to enable our advertisers to reach their target audiences with even more ease," Merlozzi said. "2019 has been a very busy year with many new additions to our network, as well as an ever-growing team dotted across the world. We've recently introduced a fresh rebrand to the Traffic Factory website, where all our relevant information can easily be found, whilst also having a complete makeover of our marketing materials and image. The reaction has been very positive so far with an aim to continuously improve our multiple features, our platform, as well as our customer service."
"We take this opportunity to sincerely thank the team at YNOT for their help and guidance, our database of clients who continuously trust and help us to improve our features and also to the industry in general for their support and encouragement," Merlozzi added. "All we can say is that the future sure looks bright in 2020, not only for the company, but for our trusted advertisers who will be sure to be delighted with our future plans"
As for the precise details of those plans, Merlozzi said the company is going to keep its cards close to its vest, for the time being.
"For now, we are keeping these details a little under wraps," Merlozzie said. "But without a doubt, the YNOT community will be the first to hear of these and to be able to take advantage of what we have to offer."
For more information on Traffic Factory, visit TrafficFactory.com.