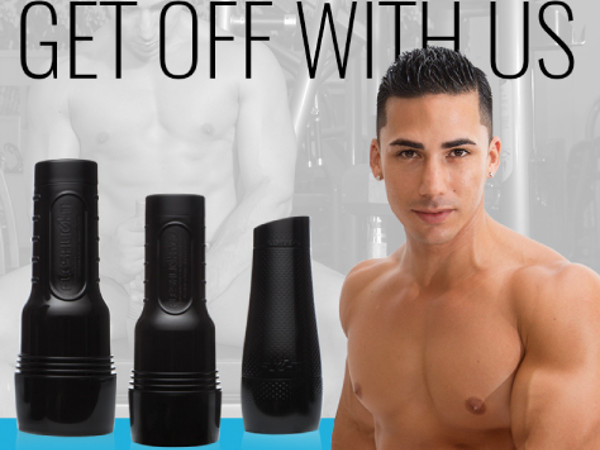 AUSTIN, Texas – Award-winning gay adult performer Topher DiMaggio has become the newest model for FleshJack's line of molded-from-life sex toys.
"We are beyond excited to have Topher DiMaggio join the FleshJack family," said Daniel Harvell, director of the FleshJack line and spokesman for parent company Interactive Life Forms LLC. "As a 10-year veteran of the adult industry and the face of the Andrew Christian underwear line, he is one of the most well-known stars in the business today. Fans of both Topher and adult toys are going to go crazy for this new line of products."
The new products will feature toys molded during DiMaggio's visit to the ILF offices in December. DiMaggio's toy will have its own unique texture, designed and produced in the USA. As with all products under the FleshJack brand, the toys will be made of the 100-percent body-safe patented SuperSkin material.
DiMaggio has received a number of award nominations and wins over the past several years including the 2014 Grabby Award for Top of the Year. He is an international and domestic magazine cover model and has been featured on more than 100 DVD box covers.
"When it comes to adult products for gay men, nobody does it better than FleshJack," DiMaggio said. "I've resisted partnering with toy companies for a long time, but FleshJack has an unbeatable reputation. My fans have been asking for a toy line for years. They won't be disappointed."
Visit DiMaggio online at TheTopherDiMaggio.com.
For more information about FleshJack products, visit FleshJack.com.