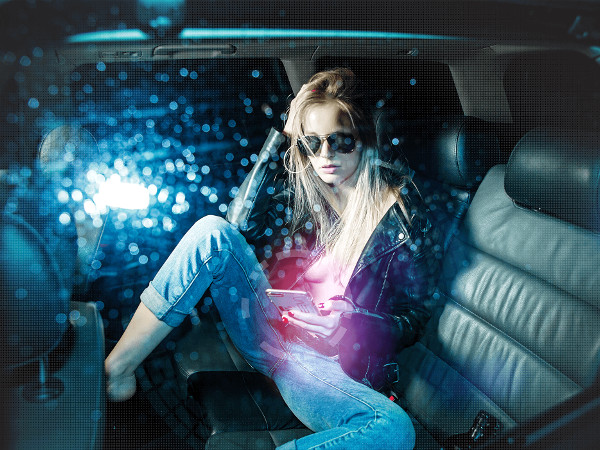 NORWAY – As the year winds to a close, businesses across the board begin evaluating their performance, with an eye to strengthening things that worked and jettisoning those that didn't.
With that in mind, intrepid YNOT.com staff went looking for information about trends in internet use. We found some interesting statistics, especially in the mobile space.
80 percent of internet users own a smartphone. More than 50 percent of them grab their smartphone before they do anything else after waking up.
In 2014, the most recent year for which statistics are available, smartphones accounted for more than 33 percent of all online traffic.
91 percent of mobile users say access to content is "very important."
Average mobile conversion rates are up 64 percent over desktop conversion rates.
Mainstream businesses drive the majority of their growth through native mobile apps. Yet, according to traffic network PlugRush, "most players in the adult industry still rely solely on a traditional web-browser model."
PlugRush and its partner, adult app store Lazeeva, recently completed what the companies called "a very successful beta launch" throughout German-speaking markets, resulting in "solid user, revenue and retention numbers." They are believers in the power of native mobile apps.
"PlugRush firmly believes in the necessity to constantly reinvent and adapt to new market opportunities," Chief Executive Officer Jørgen Bogetveit said. "Our partnership with Lazeeva confirmed our expectation that native nobile apps represent an immense growth opportunity for the adult industry. "
Since its founding in 2015, Lazeeva has been devoted to providing adult businesses with a forward-thinking resource for revenue growth using native mobile channels. PlugRush, which has been around since 2007, liked what it saw in the upstart and invested in the company from the beginning.
"We both share the vision that mobile apps are a purely incremental revenue channel for adult publishers who look for more loyal users that come at a more efficient cost of acquisition," Lazeeva CEO Tilmann Petersen said.
The launch of the Lazeeva App Store for Adults in July 2016 convinced both companies the mobile web will be the adult industry's primary growth area in 2017 and beyond. So, beginning in January, PlugRush and Lazeeva plan a worldwide roll out of the app store, now available only in German-speaking countries.
With the official launch of the app store, Lazeeva also introduced what it calls 3xPrivacy: a system for assuring consumers their interaction with any of Lazeeva's apps is 100-percent private. The system comprises a "camouflage-able" Lazeeva icon, PIN-code protection and, most importantly, a function that stores all adult apps downloaded from the Lazeeva App Store on a secret and secure "shelf" inside the store. The apps leave no traces on mobile devices.
"Our users appreciate and value this privacy mechanic, judging by the fact they download Lazeeva apps three times more frequently than they install apps from unknown sources," Petersen said. "This is very new to the adult industry where users normally constantly install and de-install adult apps out of fear for their privacy."
Through Jan. 31, 2017, Lazeeva will provide app-development help free of charge in order to help adult-industry players get their products online quickly and "without hassle," Petersen said. Contact the company here for more information.