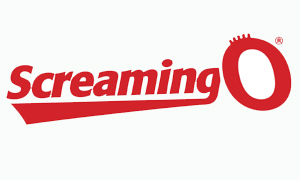 LOS ANGELES, CA – Woodhull's body-safety and materials testing panel sponsored by Screaming O at the 2017 Sexual Freedom Summit was a resounding success. Held at the nation's premier sexual health conference, the panel aptly named "The Truth About Body-Safe: a frank, evidence-based discussion of what body-safe really means" was presented to a packed hall and met with emphatic acclaim at its conclusion.
Introduced by Metis Black, a pioneer of the body-safety movement, the panel led by sex educator Anne Hodder along with Polymer Solutions Senior Scientist Jarret Wright, and Erika Martin, Molecular Biologist and laboratory manager at PhenoVista Biosciences, took a close look at the widely-used term "body-safe."
Seeking to better define what it really means and how it can be more accurately communicated to consumers, the panel of experts referenced current independent testing being done by select manufacturers and guidelines set forth by the Consumer Product Safety Information Act of 2008. "Product safety and consumer trust has been a top priority for us and I'm really proud that Screaming O has been able to build on the great work that Metis started", stated Hui Newnham, COO of Screaming O.
The discussion explored what designates a material as "toxic," and what kinds of testing protocols exist to screen for these toxicants. A hot button topic was the popular definitions of "body-safe" often associated only with higher-priced items and the exclusionary impact it has on those unable to afford them. "We believe that everyone deserves access to quality, body-safe and affordable toys," says Newnham, "and being able to use scientific data and processes to further this discussion and better educate consumers is very exciting."
Woodhull's Sexual Freedom Summit is an annual conference held in the DC metropolitan area focusing on issues regarding sexual freedom as a fundamental human right. Attended by human rights activists, legal and medical professionals, sexuality educators and researchers, along with industry leaders and community organizers, the goal is to provide a healthy environment for discourse while giving anyone interested the knowledge and tools they need to impact change towards sexual equality and freedom.