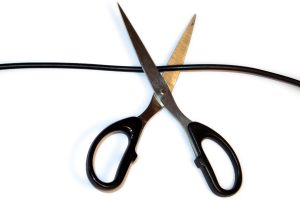 A few days after the owners and two employees of Girls Do Porn—a skeevy adult "production company"—were indicted on federal sex trafficking charges, Pornhub and YouPorn have finally removed their official Girls Do Porn pages. 
It's a smart move, but a woefully late one, considering there's a $22 million civil suit currently on trial in San Diego against the company. In that case, twenty-two women who appeared in the company's films "claim that they were lied to about the adult nature of the films, coerced into shooting porn once they arrived on set in hotel rooms, and were repeatedly lied to by multiple GDP employees about where the videos would be distributed," wrote to Vice's Samantha Cole. "Many say the trauma ruined their lives."
Those twenty-two plaintiffs are just some of over 100 women whom Vice spoke to for an article about Girls Do Porn's abominable behavior…back in July. But the months of very public backlash against the company and a $22 million lawsuit, apparently, "Wasn't enough for giant adult video site Pornhub to stop promoting Girls Do Porn as an official 'Content Partner' and profiting from the arrangement," wrote The Verge's Sean Hollister.
Only the recent federal charges against the company of sex trafficking by force, fraud or coercion and conspiracy to commit sex trafficking were enough to break those apparently lucrative ties. As of October 14, Girls Do Porn no longer has its own page on either of the massive streaming sites. Cool, I guess. Especially given that, according to Cole, "Girls Do Porn has continued to recruit women and operate its business even as the trial is ongoing, and after one of its videographers testified to being directed to lie to women about how their films would be distributed." Gross.
So, I'm glad Pornhub and YouPorn finally pulled down this disgusting company's pages. 
Except…Well…
As Samantha Cole reported, the pages' deletion notwithstanding, "Girls Do Porn videos continue to live on Pornhub and other sites in unofficial full videos, clips, and compilations uploaded by users." One need merely type the name of the company into the search bar to find dozens of life-ruining videos.
Here's the big problem with tube sites: Because their mainstay is user-uploaded content, Pornhub and YouPorn are still hosting Girls Do Porn videos. They may no longer appear on a Girls Do Porn official page on either website, since those pages no longer exist. But any of the sites' tens of millions of other users can just upload their copies of these same videos and—voila! The content that ruined the lives of over 100 women is back on the internet. 
And so, we're back to square one.
Only time will tell whether Pornhub and sister company YouPorn (both owned by the MindGeek porn conglomerate) will lift a finger to prevent Girls Do Porn content from being uploaded and/or take down the videos that currently live on.
I certainly hope they do.
Scissor stock image by Stephan Hempelmann of FreeImages