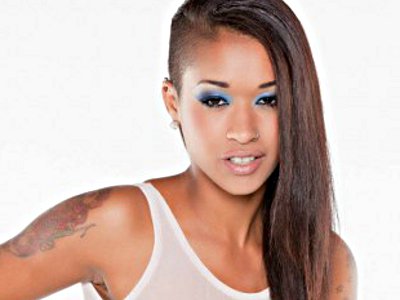 LOS ANGELES – Exotic looks, a tight body and an insatiable sexual appetite have made Skin Diamond an on-screen phenomenon since her adult industry debut in 2009. In addition to appearing in adult films such as Revenge of the Petites, The Hangover Official Porn Parody, Facial Overload, Spinners, Skin Diamond: No Limits, Trifecta #2 and Boom, Diamond also has performed modeling gigs for Louis Vuitton and American Apparel. Recently she modeled for artist David Mack, who used her as inspiration for the character Echo in the Marvel comic Daredevil: End of Days.
Now Diamond has taken her act to the web with a little help from an affiliate network.
SkinDiamondVIP.com offers weekly updates including high-resolution images, high-definition video, behind-the scenes visits with Diamond and friends, and hardcore action representing what Diamond calls her "deepest, dirtiest fantasies."
"At long last and after a lot of hard work, I am very excited about announcing the launch of SkinDiamondVIP.com," she said. "I have had so much fun working with everyone at Puba on this, and we are all anxious to let the fans revel in all of my favorite kinds of debauchery."
Puba is the affiliate network under which Diamond ensconced her site. The program pays up to 60-percent recurring revenue share. A spokesman for the program indicated Puba considers capturing capturing a partnership with Diamond was something of a coup.
"Anyone who has watched porn in the last few years knows just who Skin Diamond is," Puba co-owner and director of production Ivan said. "She is gorgeous, exotic and always ready to give everything she has. Building a site that could bring her sexuality to life has been a challenge, but we are very proud and excited to present SkinDiamondVIP.com."