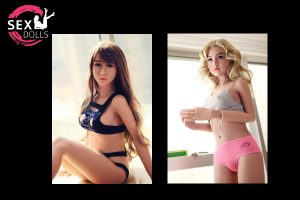 From its humble beginnings as a small sex toy shop in the UK, SexDolls.com has grown into an international source for realistic sex dolls of the highest quality.
Browsing SexDolls.com, the user-friendly focus of the site is clear. A straightforward navigation menu breaks down the site's collection of dolls in an easily understood way, primarily on the basis of hair color, ethnic presentation and breast size. Additional details concerning the various models – including the depth of their vaginal, oral and anal apertures – are available on the individual subpage for each doll.
The dolls also can be customized in terms of their hairstyle, eye color, nail color, nipple size and other criteria. The dolls are built to order, not simply sitting in a box on a shelf somewhere, waiting to be shipped out as-is. Depending on the customer's specifications, the dolls take approximately 1-4 weeks to deliver – but it's well worth the wait to assure a doll built precisely to your preference.
To assure a lifelike quality and pleasant feel, the dolls available through SexDolls.com are made from one of two materials. Some are made from silicone, chosen for its flexibility, durability and ability to approximate the feel of real skin.
Other dolls available on the site are made from thermoplastic elastomer, or "TPE." TPE offers many of the same benefits as silicone, with the added facet of being hypoallergenic. The real point of differentiation between the two, from a consumer standpoint, is simply one of taste: Some people prefer the feel of silicone, others prefer TPE. There's no "wrong" choice between the two; it's simply a matter of your personal preference.
SexDolls.com offers free worldwide express shipping for all customers along with personable and responsive customer support to address any question patrons of the site may have. Shipping takes between 3-7 business days, once the doll has been built and configured to the customer's specifications.
The site accepts a variety of major credit cards and offers a financed payment option to accommodate customers who don't want to pay the full price all at once.
For more information and to view the full selection of dolls the company has to offer, please visit SexDolls.com