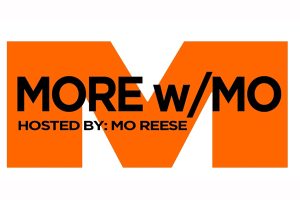 MORE w/Mo, hosted by Mo Reese, the average guy with a not so average job, welcomes adult actor Ryan Driller to the show this week.  Mo and Ryan managed to not talk about porn for the entire episode, instead talked about superhero movies and TV shows.  If you're a fan of this genre of entertainment, then this is the episode for you.
"Ryan was on the show 3 years ago and we talked about superheroes, but a lot has happened in the DC & Marvel Universes since then, so I had to have him back on." said Mo Reese. "Ryan and I both love comic book movies, and he's seen everything that's come out since we last spoke, he's also a fan of superhero TV shows, so we had a lot to talk about."
You can find new episodes of MORE w/Mo every Thursday; it's available on SoundCloud, iTunes, Spotify & Stitcher.
Mo Reese, much like many other adult industry members wears too many different hats to list off all his jobs.  Besides his podcast, you can always find Mo on Twitter @MOXXX, Instagram & Snapchat, TheAverageMo, and for the harder core stuff his POV clip store AverageMoPOV.