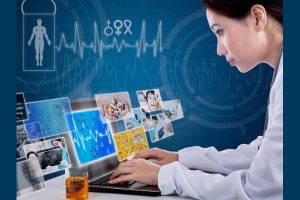 CALGARY, Canada – Regardless of your preconceived notions about the impact porn has on its viewers, you can likely find a study, or multiple studies, to support your position.
Do you believe watching porn makes men more sexist? You're just a Google search away from finding confirmation of your thesis. Do you believe the opposite — that watching porn makes men less sexist? Good news; you'll have no trouble finding a study reinforcing this notion, either.
Of course, once you dig past the headlines, study abstracts and oft-cited pull-quotes from all these various studies, what you'll find is a lot more wiggle room, doubt and need for additional research than the media coverage of the research suggests.
Accordingly, the key word in any headline like "Watching Pornography May Help Religious Christians Change Their Minds About Abortion" is may.
To be fair to Newsweek, this headline is much more measured and cautious than its more sensationalistic cousins, like "Watching pornography damages men's brains," for example, or "Porn causing erectile dysfunction in young men."
Almost invariably, when you look more closely at the research behind these headlines, you'll find conclusions packed with caveats, warnings of the limitations of the data set or respondent pool and admonitions from the researchers involved not to conflate correlation with causality.
With respect to the study referenced above looking at the connection between porn viewing and how it might change the attitude of religious people toward abortion, while the researchers "argue that cognitive dissonance among pornography consumers could alter egalitarian attitudes" and posit that their research may "suggest that pornography might foster progressive attitudes among those most likely to hold conservative beliefs," the researchers are quick to note the data isn't definitive.
"We're still not sure that porn is a causal factor here," Kyle R. Rasmusen of Mount Royal University, the first author listed on the study, told Newsweek.
All of this might be (literally) academic, if it weren't for the fact that both porn-related research and media coverage of such research informs the opinions of the legislators and policymakers tasked with writing our laws and setting public policy.
Just like a lot of readers who don't hold elected office, many legislators aren't going to dig into the studies behind the headlines – particularly if they're already inclined to think of porn as negative force or corrupting influence.
Just look at the Utah resolution declaring porn a public health crisis for an object lesson in legislators running with a few cherry-picked "facts" the sponsors of the resolution picked up from porn-related research.
"Recent research indicates that pornography is potentially biologically addictive, which means the user requires more novelty, often in the form of more shocking material, in order to be satisfied," reads one line of the resolution.
While it's nice the legislators included the word "potentially" in the mix, even if porn is considered "addictive" in the colloquial sense, the notion porn viewers require "more novelty, often in the form of more shocking material, in order to be satisfied" is an assertion you won't hear repeated by too many reputable neurologists, epidemiologists, or those who study the science of addiction. This isn't to say it has been proven untrue, just that there's hitherto been no research which is sufficient to prove the claim.
In fact, there's a great deal of disagreement in the scientific, medical and addiction-treatment communities as to whether "porn addiction" is even a legitimate phenomenon. At a time when people are apt to label all compulsive behaviors as "addictions," there are still plenty of medical and scientific professionals who argue this practice is not only inaccurate, scientifically, but counterproductive as well.
Don't expect your legislators to be troubled by the possibility of confusing correlation for causality, though. All they need is a "link," and they're comfortable composing lines like these from the same Utah resolution:
"Whereas, pornography use is linked to lessening desire in young men to marry, dissatisfaction in marriage, and infidelity; whereas, this link demonstrates that pornography has a detrimental effect on the family unit; and whereas, overcoming pornography's harms is beyond the capability of the afflicted individual to address alone: Now, therefore, be it resolved that the Legislature of the state of Utah, the Governor concurring therein, recognizes that pornography is a public health hazard leading to a broad spectrum of individual and public health impacts and societal harms."
Funny how words like "may" and "potentially" didn't make it into the resolution's money shot, no?