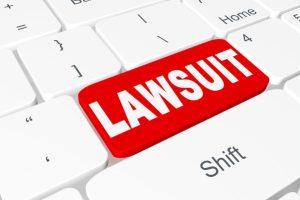 DETROIT – In a motion filed last Friday, Mark Kokoszki, the plaintiff in a proposed class action lawsuit brought against Playboy Enterprises around this time last year, filed for preliminary approval of a proposed settlement of the suit. In his original complaint, Kokoszki alleged that Playboy "rented, exchanged, and/or otherwise disclosed personal information about" the plaintiff and other subscribers, in violation of Michigan's Preservation of Personal Privacy Act ("PPPA").
According to Kokoszki's motion, the proposed settlement would create a "$3.85 million non-reversionary cash Settlement Fund, from which every Settlement Class Member… will automatically receive (i.e., without having to file a claim form) a pro rata cash payment of approximately $110."
In his motion, Kokoszki added that the proposed settlement is "the result of a mediator's proposal by Judge Gerald E. Rosen," a retired judge who formerly served in the Eastern District of Michigan and now a mediator at the alternative dispute resolution provider JAMS.
The proposed settlement "comes after a lengthy pre-filing investigation, efficiently prosecuted litigation, and months of contentious, arm's-lengths negotiations between the Parties, including two full days of mediation with Judge Rosen," Kokoszki said in his motion. "By any reasonable measure, the Settlement provides fair, reasonable, and adequate relief to the Settlement Class, and its terms and notice procedures readily satisfy due process."
In arguing for approval of the settlement, Kokoszki cited "a string of settlements" reached in class action lawsuits against other publishers, including Edwards v. Hearst Communications, Inc., which provided approximately $98 per claimant, Ruppel v. Consumers Union of United States, Inc. (approximately $109 per claimant) and Moeller v. American Media, Inc. (approximately $100 per claimant), among several others.
"The proposed Settlement in this case outperforms each of the previously approved settlements cited above, both in structure and per-class member recovery," Kokoszki asserted. "Unlike the prior PPPA settlements cited above, this Settlement does not require Settlement Class Members to submit claim forms, and instead provides automatic cash payments to every class member who does not exclude him or herself. Thus, unlike in past PPPA settlements where 80%-90% of settlement class members did not submit claim forms and thus did not receive cash payments, in this case every non-excluded Settlement Class member will receive a cash payment upon final approval of the proposed Settlement."
"Moreover, even though cash payments will be made to every non-excluded Settlement Class Member, the amount of each such payment is still estimated to far exceed the amount of money paid to claiming class members in each of the previous PPPA settlements cited above," Kokoszki added. "Simply put, the automatic, per-class member relief secured by this Settlement marks the best result ever achieved in a PPPA class action – by far."
In addition to asserting the strength of the proposed settlement, Kokoszki's motion provides an interesting glimpse into how settlements like this are negotiated and mediated. According to the motion, initial mediation in the case took place on July 10, 2019 at JAM's offices in Detroit – a session that lasted an entire day.
"While the Parties engaged in good faith negotiations, which at all times were in arms' length, they failed to reach an agreement that day," Kokoszki stated. "However, the Parties made substantial progress and agreed that further negotiations over the next 60 days would be beneficial."
The parties continued to negotiate, ultimately agreeing to a second mediation session with Judge Rosen on October 24, this time at JAM's offices in New York, a session which again lasted an entire day. While the two sides again failed to reach a resolution by the day's end, "at the conclusion of the mediation session, Judge Rosen issued a mediator's proposal to settle the case."
"On December 11, 2019, after engaging in continued negotiations through Judge Rosen, the Parties accepted Judge Rosen's mediator's proposal and executed a term sheet," Kokoszki recounted in the motion.
YNOT will continue to monitor the case and will report the court's ruling on Kokoski's motion when it is issued.