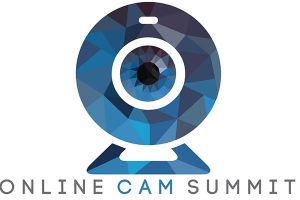 Bucharest, Romania — Thomas Skavhellen from Bowtie.digital is pleased to announce that the Online Cam Summit is returning for round two. Dedicated entirely to and exclusively for cam studios and cam models, the second installment of the summit will be held from November 1 – 4, 2018.
The Online Cam Summit, awarded the "Best Emerging Company" at the 2018 YNOT Awards, is the first virtual cam summit of its kind — 100 percent digital, 100 percent free and 100 percent about the cam industry.
"I wanted to give a helping hand to cam models, studios and industry representatives that don't have the time or resources to travel to industry conferences but wish to get the most out of the knowledge from the best of the best in the cam community," Skavhellen said.
With the support of the sponsors DivaTraffic, StripChat, SkyPrivate and Paxum (among others), the summit schedule consists of twenty presentations and interviews with top studio owners, models and trainers, marketing professionals and cam platforms. The second edition has five more speakers than the first, with five video presentations released each day from November first through fourth. The content and events are all free to attend online.
"The first edition had 890 participants, and my goal is to cross the 1500 participants line for the second one. The idea of the Online Cam Summit is about bringing the knowledge from the best industry pros to the screen and basing it to what the online industry is all about: online streaming," Skavhellen said.
The Online Cam Summit's 2nd edition will feature insights from high profile and well respected cam models and ambassadors such as Lindsey Banks, Livia Choice, Mia S and Ethan Joy. Each will share their experiences and tips on how to become a top model. Further, two brand new tools that just arrived on the market — Pineapple Support, a support network for models, and OurLittleSecret, which helps monetize the WhatsApp messenger — will also be in attendance.
Also, just like a conventional IRL summit, the Online Cam Summit is offering goodie bags for attendees. The bags are packed with digital goodies attendees can use, from discounts to training courses from the sponsors and speakers.
"I think that in an industry that's on the rise every day, time management matters a lot and not everyone can attend every trade show out there. I'm bringing the cam industry information that they need and can access with a click of a button," Skavhellen explained.
Registration for the Online Cam Summit, Round Two, is open now at onlinecamsummit.com.