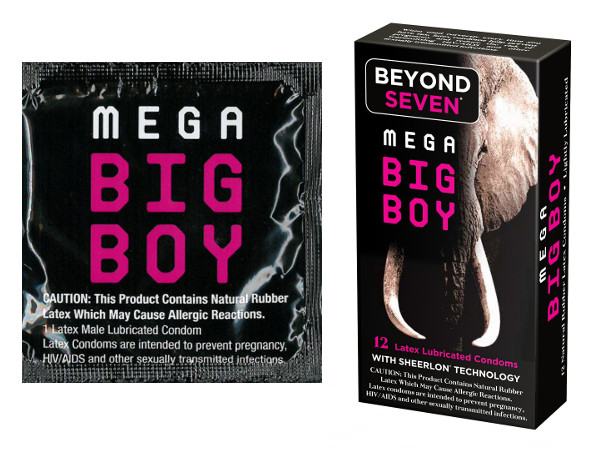 VISTA, Calif. – The demand for a new-to-the-U.S. condom is expected to be so … ahem … huge that the distributor is rationing the supply in order to meet what it believes will be unprecedented demand.
Condom and lube specialty wholesaler Paradise Marketing has obtained the exclusive right to market Japanese manufacturer Okamoto's Mega Big Boy extra-large condoms in the U.S. President and Chief Executive Officer Dennis Paradise said the product lives up to its name.
"The name of this condom is brilliant, as it describes, perfectly what this condom really is," said Paradise. "This creates a whole new category of condom that goes from extra-large to super-large. These are high quality and competitively priced."
The extra-large condoms are 57mm by 54mm, but flare to as much as 75mm at the head — 5mm larger than regular condoms. Okamoto Mega Big Boy sheaths are made from Sheerlon™, an advanced extra-sheer material beyond regular latex, for feel and strength without chemical latex odor. The condoms meet or exceed FDA and other international safety standards.
"The first time I saw this condom, opening the package, I was in complete shock on the size and scope," Paradise said. "I know there are many men in America who would be comfortable in this condom."
Paradise said his company will feature the product during the ANME Founders Show in Burbank July 17-19. The condoms are available in 12-packs, 40-piece bowls and 1,000-piece cases.