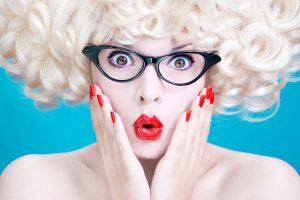 SUPERIOR, Ariz. – If there were some sort of countrywide competition for "Most Ironic Town Name," the small mining community of Superior, Arizona might find itself among the favorites to take home first prize, based on the alleged conduct of certain members of its police department alone.
While an in-office "sex tape" recorded by former Superior police commander Anthony Doran is garnering most of the headlines, if you read past opening paragraphs of the reports, you'll quickly hear tale of much worse than a cop using his body camera to record self-shot amateur porn.
For starters, Doran and several other members of Superior's police department got their jobs despite having already been terminated by other police departments for past misconduct.
"Records show that in 2013 Doran was terminated by the Pima County Sheriff's Office for kissing and fondling a woman in his patrol car while on duty, then trying to delete sexually explicit pictures and texts from his cellphone," the Arizona Republic reported Tuesday.
In terms of severity, however, Doran's colleagues at the SPD appear to have him beat when it comes to the question of whose prior bad acts should have raised the reddest of flags for their (no pun intended) superiors within the department.
According to court documents and internal reports from the Arizona Peace Officer Standards and Training ("POST") agency, Joel Ensley, who now serves as Superior's interim police chief, was fired in 2012 by the Gila River Indian Community's law enforcement agency for "allegedly lying on an application about previous misconduct issues at other police agencies."
According to the court records and POST documents, Ensley was investigated in 2012 for criminal misconduct while serving as police offer in Hayden, Arizona. In that case, investigators determined Ensley had "conducted an unlawful search, tampered with evidence and committed perjury."
Prior to those alleged incidents, internal POST records "indicate Ensley resigned from Apache Junction Police Department while facing nine internal affairs probes," the Republic added.
Not to be outdone, in 2012 Superior police officer Richard Mueller, while employed by the Pinal County Sheriff's Office, "allegedly got drunk at a Tempe bar, punched a man, ran from police, and sought to use his badge as a shield against arrest."
Mueller was "referred for termination" and POST "suspended his peace officer status for two years." The good news for Mueller is the Globe, Arizona police department, where he now works, evidently isn't any more discerning in its hiring practices than is the SPD.
The least serious accusations (on their face, at least) reported by the Republic are those associated with a fourth officer, Bryan Lawrence, who remains an active member of the SPD. In 2010, Lawrence was "suspended by Arizona POST and forced to resign from the Yavapai County Sheriff's Office after allegedly lying to a supervisor about time he took away from work."
What's the connection between Doran and these other three current or former members of the SPD, you might ask?
The reason why any of this has come to light is a civil lawsuit filed by a Superior resident named Richard Manriquez, who claims that in 2016, Doran and the other three officers mentioned above unlawfully searched his home, beat him bloody and then falsely arrested him.
As noted in Manriquez's lawsuit, the misdeeds of which the four Superior officers had been accused in previous incidents were serious enough to land them on the "Brady List" – which is something of a shorthand designation which indicates a law enforcement officer previously has been dishonest in an official capacity. Such documented dishonesty is something prosecutors must disclose to defendants in criminal cases, if such officers are involved in the case. (The name comes from the standard established in the benchmark 1963 case, Brady v. Maryland.)
The point of this post isn't to delve into Manriquez's case, or his allegations against the officers who arrested him, although those things do make for compelling (and disturbing) reading.
The point is, in a case involving allegations of evidence tampering, improper acquisition of an arrest warrant, shutting off body cameras during a suspect's arrest (and falsely claiming the equipment had "malfunctioned" despite there being footage available of events directly before and after the arrest) and other serious official misconduct, it's sadly predictable that the alleged offense which gets the headline is the one involving the filming of sex – and which is totally unrelated to the lawsuit which brought the whole ball of wax to light.