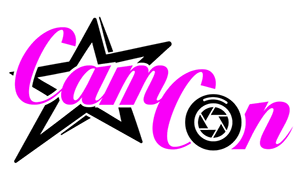 MIAMI, FL – CamCon, the live Interactive industry's premier B2B and fan expo, is set to reach full capacity, just days ahead of the 4th annual event June 20-24, 2017 at Miami Beach's SLS South Beach Hotel.
CamCon 2017 will kick off Opening Day with Girls Gone Wild, Inked Lifestyle, Taz's Angels and Loud Honey$ holding casting calls in search of new modeling talent. The diversity of multipe casting, cements Cam Con as the Premiere Interactive Model Conference. "We have TV, Print, Social Media Celebrities and a hip hop dance troupe casting at our show. Every one of these models wants to learn more about the interactive space and that is a corner stone of our Cam Con Show," states Clinton Cox.
Day Two is more relaxed with the Industry Day Pool Party, where attendees network poolside under the Miami sunshine. "The energy from the models coming to the show is at an all-time high," said CamCon co-founder Stacey Havoc. "We have a very special show planned for everyone making the trip this year."
"The interactive industry represents the largest growth sector in all of entertainment right now, and we are at the forefront of that growth," said Cox of CamCon. "We provide an international forum – and an excellent, secure environment – for doing business within the interactive community."
Selected sponsors of CamCon 2017 include Inked Lifestyle, World Wide Modeling Network, Chaturbate, SnapCentro, Pasties Paradise, FreeWebcams, Baci, Vuier, Girls Gone Wild and LIC.
"Our goal is to create the most progressive, fan-friendly event that appeals to everyone within this amazing, ever-evolving industry," said Cox. "And we again look forward to representing the foundation of an exciting long-term future for webcam technologies, interactive apps, and talent."
For more information on the show's daily schedule, go to http://www.camcon.com/schedule.
Tickets can be purchased at http://www.camcon.com/tickets.