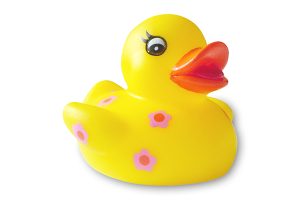 According to Mashable, some of the most exciting, high quality "sex tech" – mainstream-speak for sex toys — offerings on the market today come from women.
The coverage, specifically the lede, does try to tap into the mainstream narrative about an over-representation of icky clueless dudes making gnarly, unsafe sex toys for shrinking violets. Though their commitment to this (false) narrative is more than a little tedious, we couldn't be happier about their decision to highlight representatives from Dame, Maude, Pulse and Unbound.
For each brand or line, Mashable highlighted some products and told the company's story. For instance, regarding Maude, they wrote:
The products: Maude's line includes rise. condoms ($12 for a 10-pack), two forms of lubricant (both $25), and the vibe. massager ($45).

The story: "Maude is very much a gender inclusive or unisex brand," says CEO Eva Goicochea. "We aren't a women-for-women company, per se – we're more of a women for everyone company."

Before launching the company alongside her co-founder, CPO Dina Epstein, in early April, Goicochea says she spent more than 10 years working in branding, including a stint at clothing retailer Everlane.

She befriended Epstein, an industrial designer who's worked for lingerie retailer Kiki De Montparnasse and for sex toy retailer Doc Johnson, and together they decided to launch Maude, a company that sells minimalist products for the bedroom.

Two years later, the product line features lubricants — "an absolute must-have," says Goicochea — housed in chic Aesop soap-like bottles and artfully packaged condoms.

Another bedroom essential? A vibrator!

Says Goicochea: "When you look at the orgasm gap, women often have to go to a sex shop to get a toy…That's a really uncomfortable experience, it's over-assorted, it's confusing, you don't really have any options that are minimal. Everything's quite bright and loud. And we were like, this is an absolute must-have for many people in order to have an orgasm, so why isn't it created and treated like an essential?"

Maude's sleek, gray version is made with FDA-approved silicone.
The article concluded by stating that "the entrepreneurs behind these companies are far from the only women freshening up their industry. In fact, there's a large community of women working in all areas of sex tech." They were referrring to the Women of Sex Tech organization and included a link.
Pretty nice news! Check out everything Mashable had to say here.