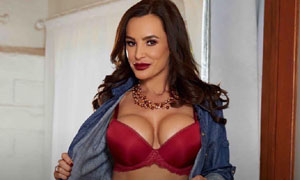 Adult industry icon Lisa Ann will be appearing on popular SiriusXM show, I Want Radio, hosted by Bratty Nikki and Dr. Lovejoy on Friday, March 1st at 5pm EST/2pm PST on Vivid Radio Channel 415.
"I had so much fun my last visit to I Want Radio," says Lisa Ann. "Round two should be radio gold!"
Fans will have the unique opportunity to speak with Lisa Ann live by calling (855)-998-4843.
You may follow I Want Radio, on Twitter and on Instagram.