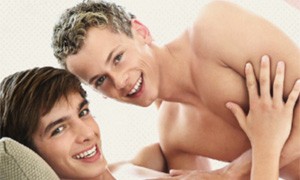 Prague, CZ- Today, BelAmi announces the release of 20 brand new models making their debut at BelAmiOnline for the first time in 14 brand new scenes. All January BelAmi will be debuting these gorgeous Freshmen throughout the month. These boys all started on BelAmi's sister site, Freshmen.net and are now ready for their primetime debut at BelAmiOnline! Although these models have appeared in scenes on Freshmen.net these new scenes are exclusive to BelAmiOnline. All content appearing on Freshmen.net is exclusive to the site as is the content which appears at BelAmiOnline.
Thus far, BelAmi has released two scenes featuring these new Freshmen beauties. Today, Hungarian Freshman Danny Defoe makes his BelAmi debut with Gregg Meyjes in a beach side fuckfest between the two sexy twinks.
The first 'Freshmen on BelAmi' that debuted earlier this month is Nate Donaghy in his BelAmi debut scene with Bastian Dufy. This is the perfect scene to kick off FRESHMEN MONTH at BelAmiOnline!
See over a dozen more new Freshmen roll-out all January only on the place for premium all-male entertainment, BelAmiOnline.