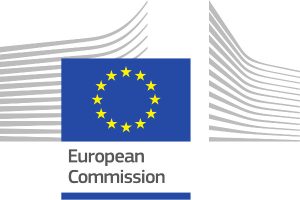 BRUSSELS – In a statement issued Wednesday, the European Commission announced it has fined Google €1.49 billion ($1.69 billion US) for "breaching EU antitrust rules." According to the Commission, Google "has abused its market dominance by imposing a number of restrictive clauses in contracts with third-party websites which prevented Google's rivals from placing their search adverts on these websites."
The fine relates to the way Google administered its Adsense for Search program in the EU market. According to the Commission, "Google's provision of online search advertising intermediation services to the most commercially important publishers took place via agreements that were individually negotiated." After reviewing hundreds of such agreements, the Commission found that starting in 2006, "Google included exclusivity clauses in its contracts."
"This meant that publishers were prohibited from placing any search adverts from competitors on their search results pages," the Commission said in its statement. "The decision concerns publishers whose agreements with Google required such exclusivity for all their websites."
In 2009, Google began replacing its exclusivity clauses with "Premium Placement" clauses, which the Commission said "required publishers to reserve the most profitable space on their search results pages for Google's adverts and request a minimum number of Google adverts."
"As a result, Google's competitors were prevented from placing their search adverts in the most visible and clicked on parts of the websites' search results pages," the Commission said.
In 2009, Google also began including clauses in these agreements under which publishers were required to "seek written approval from Google before making changes to the way in which any rival adverts were displayed." The Commission noted that this clause meant "Google could control how attractive, and therefore clicked on, competing search adverts could be."
"Google first imposed an exclusive supply obligation, which prevented competitors from placing any search adverts on the commercially most significant websites," the Commission asserted in its statement. "Then, Google introduced what it called its 'relaxed exclusivity' strategy aimed at reserving for its own search adverts the most valuable positions and at controlling competing adverts' performance."
The Commission asserted that these practices of Google's meant that their "rivals were not able to compete on the merits, either because there was an outright prohibition for them to appear on publisher websites or because Google reserved for itself by far the most valuable commercial space on those websites, while at the same time controlling how rival search adverts could appear."
Commissioner Margrethe Vestager, the head of competition policy for the Commission, said the fine was levied for Google's "illegal misuse of its dominant position in the market for the brokering of online search adverts."
"Google has cemented its dominance in online search adverts and shielded itself from competitive pressure by imposing anti-competitive contractual restrictions on third-party websites," Vestager said. "This is illegal under EU antitrust rules. The misconduct lasted over 10 years and denied other companies the possibility to compete on the merits and to innovate – and consumers the benefits of competition."
In response to the fine, Kent Walker, Google's senior vice president of global affairs, said that Google has "always agreed that healthy, thriving markets are in everyone's interest."
"We've already made a wide range of changes to our products to address the Commission's concerns," Walker said. "Over the next few months, we'll be making further updates to give more visibility to rivals in Europe."
The fine is the third Google has faced from the Commission in recent years. Last year, the Commission fined Google €4.34 billion ($4.93 billion US) in connection with an investigation of the Android operating system. In 2017, Google was fined €2.42 billion ($2.75 billion US) over its handling of online shopping search results.