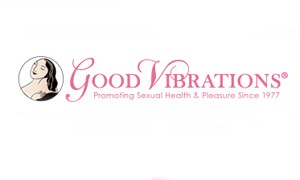 Good Vibrations and Babeland, two of the nation's leading sex-positive, feminist-minded sex toy retailers, are pleased to announce their joint collaboration with Bijoux Indiscrets and its line of luxury and playful gift box sets: Horoscope and 12 Sexy Days. Each featuring its own unique theme – signs of the zodiac; the gift boxes include exotic and on-trend products suited to bring out one's sensual side just in time for the gifting season.
Bijoux Horoscope
The delightfully curated Horoscope gift box set brings together astrology and pleasure as well as spirituality and wellness in 12 unique sets to match each sign of the Zodiac. As sexual wellness is directly related to one's general wellbeing and level of happiness, Bijoux Horoscope is the ideal gift for the health-centric person looking to connect mind, body and spirit.
"From the quality of the individual products to the thoughtfulness of the messaging, the Bijoux Indescrets Horoscope gift box collection stands out by directly connecting sexuality, spirituality and overall personal health with the added fun and mysticism of astrology. I am so excited to be able to offer our customers a unique, personalized experience that corresponds with their personal attributes," says Coyote Amrich, director of product development, Good Vibrations.
Horoscope is a three-step pleasure ritual that combines lithotherapy, aromatherapy and vibrations (a crystal necklace, clitoral balm and external vibrator) in one harmonizing set fully dedicated to reconnecting feminine energy and transforming it into pleasure. The crystal necklace, based off one's gemstone, is emotionally beneficial as it helps direct energy. The clitoral balm, which is tied to physical benefits through its aromatic features, correlating to one's Zodiac elemental properties, stimulates blood flow in the clitoris. The vibrator combines both emotional and physical benefits activating one's physical potential, turning emotions and sensations into pleasure.
Bijoux 12 Sexy Days
The skillfully designed 12 Sexy Days collection features some of Bijoux Indiscrets' 12 most iconic products in a deluxe gift box. 12 Sexy Days is much more than a gift box; it makes for the most playful unboxing experience. Each day, one of the box's compartments can be opened, revealing a new and exciting toy to try alone or with a partner, making it a truly unique and unforgettable gift for the holidays.
"Our customers have long enjoyed custom kits during the holidays, so I have no doubt they will appreciate this collection. Beautifully packaged, the experience of opening each panel is just as pleasing as the array of quality items inside," says Amrich.
Each black and gold set contains a variety of fashionable and discrete items from jewelry to playful accessories perfect for the person looking to explore a bit of kink.
"Bijoux Indiscrets is a chic erotica women-founded company that designs beautiful yet affordable erotic products that we hope also inspire women all over the world to live their pleasure to the utmost," explains Elsa Viegas, designer and co-founder of Bijoux Indiscrets.
Both Horoscope and 12 Sexy Days are available now online and in-store at Babeland and Good Vibrations. Horoscope retails for $40.00 USD and 12 Sexy Days is priced at $195.00 USD.