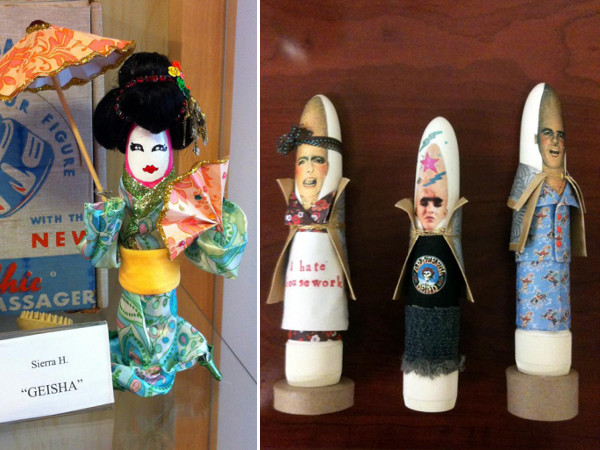 SAN FRANCISCO – Forty years ago this month, sex educator and activist Joani Blank founded iconic adult store Good Vibrations in San Francisco. The outlet expanded into a nine-store, bicoastal chain before Blank passed away in 2016, but the 40th anniversary celebration goes on in her honor with the first of many planned #40YearsOfPleasure events: Bling My Vibe!, an arty, crafty contest that brings sex community luminaries and Good Vibrations customers together to make art, have fun and celebrate the item that makes Good Vibrations tick: the vibrator.
Bling My Vibe! invites sex and art celebrities as well as members of the public to make an art piece using one or more of GV's simple Smoothie vibrators. The vibrator base will be available at all GV stores for $5 from March 1 through April 30 or while supplies last. GV donates $1 for every $5 vibe sold to  the company's GiVe program to support community sexual health initiatives. This season's recipients are Planned Parenthood of Northern California and the Transgender Law Center.
Once an artist has a vibe, they can paint it, decoupage it, bejewel it, sew it an outfit or otherwise get creative. The arted- and tarted-up vibes will be displayed at the Good Vibrations Polk Street store in San Francisco during April and May. Winners will be announced during GV's May Masturbation Month celebration. The top three winners — judged by a panel of distinguished judges and the public, will receive a Good Vibrations gift basket/gift card combo valued at $300, $200 and $100 respectively.
The company last hosted a Bling My Vibe! contest in 2013. The winners are here.
Good Vibrations will host two special Bling My Vibe! workshops at the Polk Street store for those who want to make vibrator creations together.
"We'll have a vibrator ready to bling, plus hot glue guns and lots of bling to put onto them," said Dr. Carol Queen, GV's staff sexologist and one of the workshop leaders. Her co-hosts include textile artist Jack Davis and Dottie Lux of Red Hots Burlesque.
For rules, workshop info, and other details, visit the contest page on GV's website or follow the company on Instagram and/or Twitter.