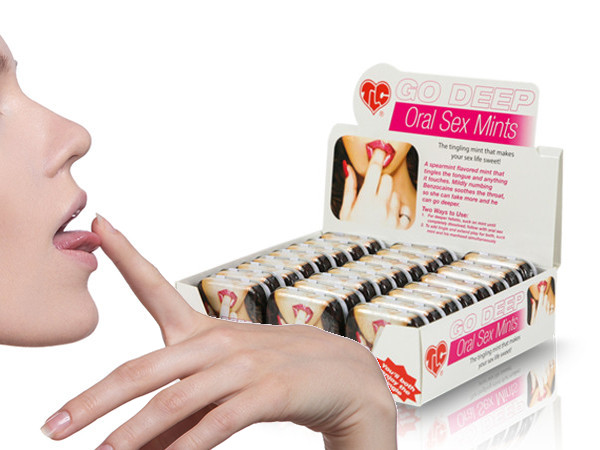 LOS ANGELES – A brand of lozenges touted as an aid to "deep-throat" sex has returned to the consumer market.
Go Deep Oral Sex Mints reportedly "make it easier" to engage in an act that has become a porn staple by coating the user's throat with benzocaine, a mild topical anesthetic. The product also contains peppermint oil, which provides a cool tingle. Users may allow the lozenge to dissolve slowly during oral sex or let it completely coat the mouth before playtime.
According to manufacturer Topco Sales, the mints "have been savvy shoppers' preferred oral sex enhancer for almost a decade."
"Go Deep Oral Sex Mints were one of the first top-selling Topco classics that I wanted to bring back to the forefront, and I'm so pleased to see our customers' rave response," Topco Chief Operating Officer Autumn O'Bryan said. "Our goal is to bring customers products that deliver strong sales and repeat buys, and when so many customers clamor to get a product like this back on shelves, it's only logical that we make it available ASAP.
"Go Deep Oral Sex Mints are the original low-commitment, high-reward oral sex supplement, and we're pleased to make them available to customers worldwide," she added.
The product come in tins of 20.
For more information, visit TopcoSales.com.