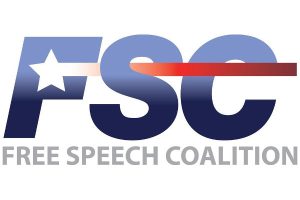 The potentially sweeping effects of California's new AB5 contractor law and the California Consumer Protection Act (CCPA) on adult businesses and workers will be a prime focus for the Free Speech Coalition this Thursday at the 2020 XBIZ Show in West Hollywood.
"Since it was took effect in January, compliance with California AB5 has been the top concern for producers and performers in our industry," says FSC Executive Director Michelle L. LeBlanc. "But businesses owners should be as concerned about CCPA, if not more so. This year, we've brought together a collection of speakers from outside the industry to help you grow and protect yourself in a rapidly changing business landscape."
The annual FSC Leadership Conference will kick off with a keynote speech from Big Answers CEO Brickson Diamond on how increasing diversity in the workplace can improve your business, and follows with information sessions on AB5 and the CCPA.
KEYNOTE: Diversity Is Good for Business (12PM)
Big Answers CEO Brickson Diamond discusses diversity in mainstream entertainment, and why diversity — both in front of and behind the camera — is integral to the success of adult businesses.
Is Everyone An Employee Now? Complying with California's AB5 (1PM)
In a moderated conversation, Michelle L. LeBlanc and CPA Walter Wotman discuss the ramifications of the new AB5 independent contractor law for adult businesses, including compliance strategies, risks, and its potential effect on your business.
Does the CCPA Impact Your Business? Spoiler Alert: Yes (2PM)
Like the GDPR before it, the California Consumer Privacy Act (CCPA) has serious implications for adult businesses that collect information on adult consumers in California. Attorney Alan L. Friel, partner at BakerHostetler and a leading expert on the CCPA, will discuss the ramifications for the industry, and how to protect your business.