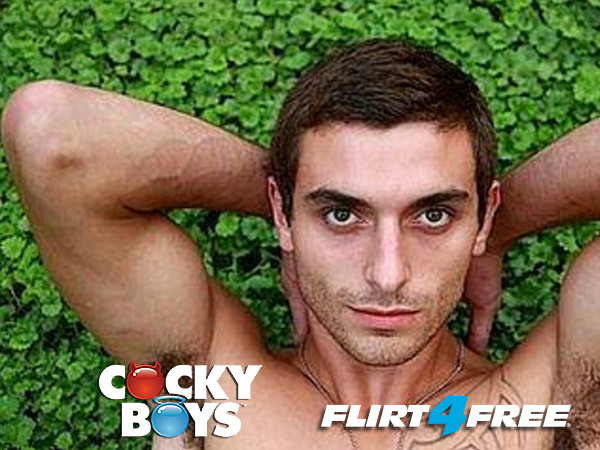 WESTLAKE VILLAGE, Calif. – Premium webcam network Flirt4Free has signed gay studio CockyBoys to a partnership deal under which the studio's talent will broadcast only on Flirt4Free.
For more than 20 years, Flirt4Free has provided award-winning live-broadcast services to some of the most renowned studios in the adult industry. The company was among the first to recognize and fulfill the demand for gay cam models. When the opportunity for the partnership arose, neither F4F nor CockyBoys had to think twice about signing the pact.
"For us, Flirt4Free is more than just a camming platform," said CockyBoys Chief Executive Officer Jake Jaxson. "Their team is innovative, creative and outside-the-box thinkers who have helped change the way we look at what self-produced content can become. We are beyond thrilled to be working with Flrit4Free as one of their exclusive studios."
Flirt4Free President and CEO Gregory Clayman praised the studio's product and reputation.
"We've been working with CockyBoys for some time now," he said. "Their commitment to quality and customer satisfaction is second to none. We couldn't be happier to be evolving our live partnership with them and we, as well as our customers, are looking forward to all the great things the future holds."
CockyBoys built its brand by pushing the creative boundaries of gay adult film while creating artistic content. Jaxson said the company plans to take those strengths onto Flirt4Free's CockyBoys Channel.
"Over the past four years, Flirt4Free has supported and encouraged our work and been open to all our crazy ideas," he said. "However, what sealed the deal for me was their patience and commitment to helping see that our performers succeeded, and that is why they have become our exclusive live-cam partner."
According to Jaxson, the partnership will provide fans access to performers including Carter Dane, Tayte Hansen, Levi Carter, and Michael Milano in scheduled weekly shows.
Affiliates interested in working with the Flirt4Free network may apply at Affiliates.Flirt4Free.com. Performers or studios who interested in broadcasting with the Flirt4Free network may apply at Webcam4Money.com.
For the latest Flirt4Free news and updates, follow the company on Twitter.