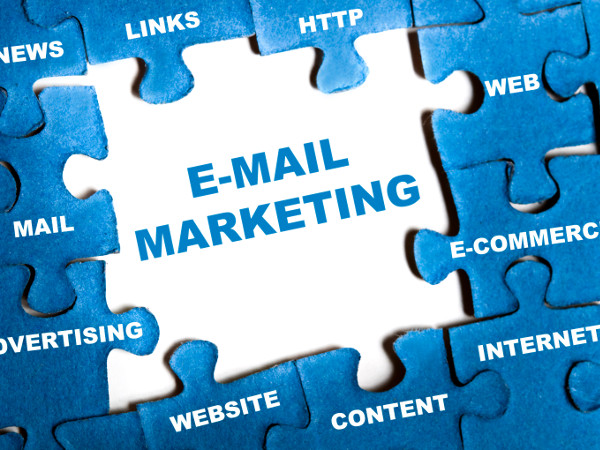 By Richard Buss
We put a lot of effort into making our emails friendly and eye catching and then fill them with great offers, but all of that is pointless if your potential reader does not open your emails in the first place.
Open rates are the bread and butter of email marketing. To get eyes on your content and sales message, you need people to open your email and click through.
There are a number of ways to boost open rates, from customized subject lines to fine-tuning your message.
Tell readers who you are
Make sure email readers know who you are up front. Your "from name" should be friendly and properly identify you. Use an email address readers will recognize.
If your open rates are below the industry average or dropping like a rock, it could be because your readers do not know who sent your emails. Identity-at-a-glance is becoming more and more important in the age of digital marketing — not only to increase name recognition, but also to prevent recipients marking your emails spam.
It's all about timing
Once your readers know who you are, you need to grab their attention, and quickly. Everyone checks email on a regular basis, but their inbox can be crowded. You want your message to stand out.
One of the things email marketers often overlook when trying to get their message across is timing of message delivery. The optimal time to reach readers may vary from market to market and even brand to brand, but there are ways to solve the puzzle.
Email marketers have access to data indicating when emails are opened, and this information should be used to target customers. If you see most of your readers are opening their emails on Friday afternoons during working hours, that is when to send your emails.
After you have discovered the best time to send emails, you need to be consistent. Send your emails around the same time on the same day of the week each time. Eventually, your readers will be on the lookout for them. Over time, your customers will look forward to hearing from you.
The ever-important subject line
Now that your readers know who you are and when you will be emailing, it's time to captivate them with interesting subject lines. Subject lines are tricky; you only have so much text to play with in a subject line, so every word counts.
Using numbers and punctuation can get readers' attention. If your brand is hip you can try playing with emjois here too. Be careful not to go overboard, though. Subject lines filled with emojis, spurious punctuation and other odd characters may cause readers — or their email providers — to label your messages spam.
Humor and personalization always work well, as do urgency. Try to convey your offer is time-sensitive and readers must buy in quickly or your offer will expire.
If writing good text isn't your strong point, try focusing your effort on the subject line. You can always look at your own inbox to see what catches your eye.
Experiment
Keep in mind that you can experiment. A-B test every email, and then learn from the results. Pay attention to what works and what doesn't. Learn from your mistakes and make each campaign better than the previous one.
Richard Buss is the senior account manager for YNOT Mail and director of products and services for YNOT Group LLC.