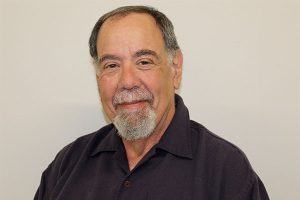 Hightstown, NJ – Industry veteran Rick Sicurella, purchasing manager for East Coast News, is retiring on July 31 after 17 years of service.
"We are very grateful to Rick for his dedication and many years of service to ECN," said Frank Koretsky, co-founder and owner.
"We experienced tremendous growth during his time here, and he will always be an integral part of the ECN family and history. We wish much happiness to him and his family as he embarks on a new journey that will no doubt be very satisfying and fruitful. I am proud to have created a company culture which fosters long term careers and rewards dedicated employees with sustainable benefits. We care a great deal about workplace morale and Rick's management skills have set the tone for everyone," Koretsky added.
A 30-year veteran of the automotive parts industry, Sicurella joined the adult novelty products distributor in 2001 and has served as purchasing manager over the last two decades. During this time, Sicurella oversaw the logistics of ECN's adult novelty business. This included not only purchasing and budgetary profit/loss considerations, but also the physical management of a multi-thousand SKU inventory and an internal marketing team, all the while fostering relationships with vendors and creating customer service protocols which would become the industry standard.
Sicurella also grew to love the camaraderie at trade shows and events. He loved meeting vendors and getting face time with the people he worked with every day. During his tenure, he developed strong relationships with a variety of top manufacturers such as Cal Exotics, Doc Johnson, Pipe Dream and others.
Throughout Sicurella's tenure in the purchasing department, ECN grew its sales tenfold, going from one central location to warehouses in California and Florida, firmly establishing itself as a top player in the adult novelty segment. Sicurella asserts that not every buying decision was always the right one, but he blossomed under the support of the Koretsky brothers.
"Rick Sicurella has been a staple of our business almost as long as I can remember. He has shown exemplary work ethics at every turn and paved the road for our entire team," said Michael Koretsky, ECN's co-founder and owner.
"While I can't imagine what ECN will be like without him, there is no one more deserving of retirement. I wish Rick all the best and hope our paths continue to cross," he added.
ECN Vice President Lynda Mort acknowledges the impact Sicurella's retirement is having on her explaining, "in the time I have been with ECN, Rick has provided a wealth of knowledge to me and the team. I would not have seen such rapid growth without his support and wisdom, and I have come to rely on him for both guidance and experience. While I am so happy for his transition, I will miss him every single day."
Having been a motorcycle enthusiast since he was seven, Sicurella expects he will ride his motorcycle more often and plans to tour the country in his recreational vehicle.
"It's been fun and ECN has always treated me well so I am very thankful to management and the entire ECN team," Sicurella said.
"After being a part of such a great company, it's hard to know exactly what the future will hold but I'm looking forward to my next step in life which involves spending more time with my family and friends, traveling in our new RV to see all the major league stadiums in the United States, watching sunsets and relaxing," he added.
Mort also said, "I would like to assure the community that the purchasing manager position is a vital one and at the appropriate time, in the coming month, Rick's replacement will be announced. For now, ECN would like to congratulate Rick Sicurella on his retirement and let him enjoy these last days with ECN without the distraction of a new hire."
Contact East Coast News (ECN) here.