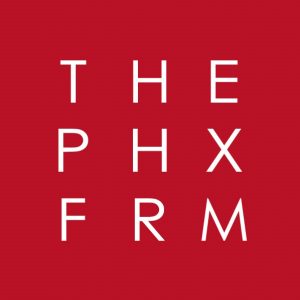 Tempe, AZ – For over eighteen years, payment services platform leader CCBill has worked to ensure that The Phoenix Forum provides the best possible value to show attendees and sponsors alike.
Those not yet registered for the 2018 show, still have time to take advantage of the special Early Bird rate of $175.00. Starting on Thursday, Feb. 15th at 8:00 a.m. MST, badge prices will go up to $275.00 — It pays for anyone considering a trip to The Phoenix Forum 2018 to register early and save.
The Phoenix Forum is the premier educational/networking event for the adult business community. Unlike larger exhibit-style tradeshows, The Phoenix Forum is an exclusive private gathering, offering attendees a more relaxed face-to-face networking environment and providing surpassed opportunities to meet, learn and share ideas with their online business peers.
Once registered, The Phoenix Forum 2018 attendees will receive many show benefits, including daily lunches, all-day snack shacks, hosted bars, a rooftop pool oasis, tons of parties and access to hundreds of business decision makers, all in the charming private resort setting of the Tempe Mission Palms Hotel in Tempe, AZ from Thursday, March 22 – Sunday, March 25, 2018.
For more information about the show and to register and take advantage of early bird prices until the morning of Feb. 15, please visit www.thephoenixforum.com.