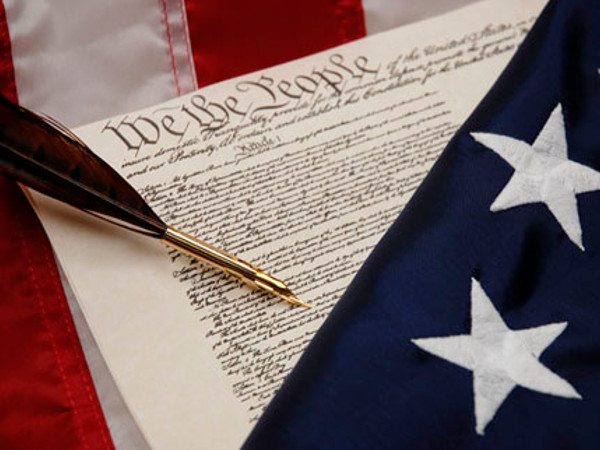 By Steve Stylist
Special To YNOT
PORTLAND, Ore. – We've probably never met, but odds are pretty good you've seen my ex-girlfriend naked, on her knees, sucking my cock.
I say the odds are pretty good because after she dumped me, I uploaded a bunch of homemade porno we made together during happier times to dozens of the world's most popular tube sites, where they've garnered millions and millions of views.
Pretty awesome, right? I sure showed her.
You know what's not awesome, though? Now I've been charged with violating Oregon's prohibition against "unlawful dissemination of an intimate image," an act more commonly referred to as "revenge porn."
This law is so unconstitutional, unfair and uncool, I don't even know where to start.
As I understand the First Amendment, which I figure I must have studied in school at some point, I'm allowed to say and do anything I want, so long as doing or saying it doesn't start a fire in a movie theater, or warn any of my fellow audience members of an existing fire already taking place inside said theater.
Given the comprehensive, all-encompassing scope of the First Amendment, there's no question I'm permitted to publish cock-sucking videos starring my ex-girlfriend's face and my penis.
What about recordkeeping requirements, you ask? Might I be in violation of those?
While it's true I didn't keep a copy of ex's I.D., making it hard to comply with so-called "2257 regulations," it's also true I've only uploaded these videos to tube sites, and everybody knows tube sites don't have to comply with 2257. It logically (and presumably, legally) follows, therefor, as the person who uploaded the videos I'm even more immune to any form of prosecution than the guy who owns the tube. There's a legal term for something this obvious. I think it's something like ipso fucktool or maybe pimpso presto.
Granted, I haven't read all 2,257 of the relevant requirements, but since I already know I'm on completely solid ground with the exemption from 2257 under something called "Section 8 Immunity" (or maybe it's "Chapter 11 Immunity," I don't remember), I'm not going to bother with all that dense, mind-numbing legalese. Plus, I'm sure everything found in 18 U.S.C 2257 must be trumped by the text of 19 U.C.L.A. 2258, right? Either way, I'll just let my lawyer know it's all good and then he'll get this shit dismissed in a heartbeat, I'm sure.
Some of you are probably wondering if I've violated some "right to privacy" my ex supposedly has, or whether there are issues with what I've done under U.S. copyright law, but these thoughts just reveal how ignorant you are about the law.
As the videographer and penis-owner in this equation, there's no question I own the copyright to these videos, except maybe the one reverse-point-of-view video we did. But I never uploaded that one because, as it turns out, cumshots are a lot less impressive from the perspective of a camera lens actively getting covered in semen than they are from the perspective of the guy connected to the penis shooting the semen.
As for privacy, I'm pretty sure there's no right to privacy granted under either the U.S. or Oregon constitutions, and even if there is, I'm sure it is trumped by the fact she's a slut, and being a slut is newsworthy, which makes me a journalist, or maybe even a documentarian. You don't want a judge to put the next Ken Burns in prison just for documenting the finer points of the American blowjob, do you? Of course you don't; that would be communism. Or maybe fascism, or possibly onanism — something bad that ends with "ism," at any rate.
Most importantly, I haven't broken any laws here, even the clearly unconstitutional one under which I've been indicted.
If you look at the actual text of the law, it says the following:
A person commits the crime of unlawful dissemination of an intimate image if: The person, with the intent to harass, humiliate or injure another person, knowingly causes to be disclosed through an Internet website an identifiable image of the other person whose intimate parts are visible or who is engaged in sexual conduct… (t)he person knows or reasonably should have known that the other person does not consent to the disclosure… (t)he other person is harassed, humiliated or injured by the disclosure; and a reasonable person would be harassed, humiliated or injured by the disclosure.
Here's the thing, though; I didn't intend to "harass, humiliate or injure" my ex. I intended to emotionally destroy her — and there's nothing in the statutory language which prohibits that.
I suppose one could argue emotional destruction is a form of "injury," but anybody who has ever broken their arm or torn an ACL knows there's just no comparison. If I had taken the thumb drive on which I keep these videos and jammed it in her eye, my ex would have a case, no question. But all I did was help the public understand the reason she's good at sucking penises is because she's a feckless, indiscriminate whore. That's not injuring anybody; it's providing a valuable public service.
Hopefully, once they've lost this case, the prosecutors will acknowledge the service I've provided and apologize, or maybe even give me a medal. One thing is for sure, though: The good, freedom-loving people of Oregon will never convict me or anyone else of violating this law, for the same reason they didn't convict the Bundies: They know government overreach when they see it.
Steve Stylist is a resident of Oregon who has been indicted for alleged violations of O.R.S. 163.472. His hobbies include videography, oral sex and bringing about the psychological devastation of a certain feckless whore whose treachery and deceit left him a heartbroken shell of a man.