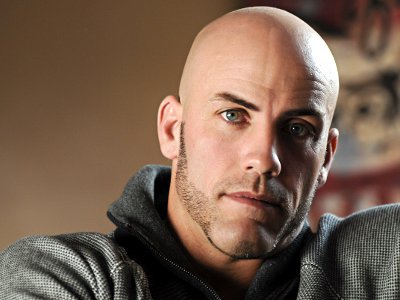 By Peter Berton
LOS ANGELES – Derrick Pierce knows all about tough. Before entering the adult industry, Pierce spent 16 years as a certified personal trainer and martial arts instructor. This is one fit, ripped dude no one wants to annoy.

Since becoming a practicing porn performer, Pierce has appeared in more than 500 titles and directed projects for studios including Brazzers, Wicked, Hustler and Adam & Eve. His work has earned several industry awards, most recently the trophy for Best Actor in a Couples-Themed Release for his performance in Tuff Love, a film he both directed and starred in for Wicked Pictures.
YNOT.com caught up with Pierce to learn more about the man behind the muscles.
YNOT: You're a certified CrossFit affiliate and personal trainer. How did you segue from that career to porn?
Derrick Pierce: I was dating someone who had just started in the biz. She thought it would be a good idea for me to look into performing.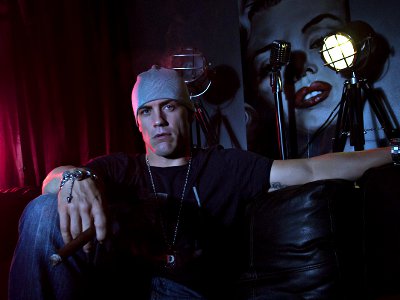 What was your first shoot?
My first on-camera experience was for DVSX, for a movie called Gothsent 4 with Vanessa Lane. It was really nerve-wracking.
What have been your career highlights so far?
Oh jeez. There are so many.
Directing my first feature, being nominated [for an award] for the very first time, having my own movie nominated… There are more for sure.
What special qualities do you feel you bring to the screen?
I think that is subjective. I like to think that I am a complete performer. I can act, perform both hardcore or rough scenes as well as intimate scenes. I also have quite the knack for BDSM.
How did you come up with the idea to mix MMA with porn in Tuff Love?
With the current state of women in MMA, they don't have many outlets to fight. This was the basic inspiration of the storyline.
Of course, there has to be sex. The rest? You will have to watch.
What are your career goals? Where do you hope to be in 10 years?
I still have some performing time left. I would like to continue directing, but building my CrossFit affiliate, CrossFit Drop, into a major brand is my goal. I will debut the first mobile CrossFit affiliate this month.
I also have small real estate investments.
What advice would you give aspiring male porn stars?
Be prepared! For everything, rejection and success.