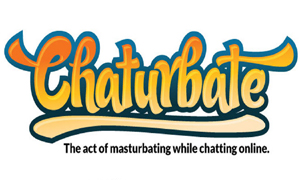 Premier cam portal, Chaturbate, is pleased to announce that the company and their Chaturbate broadcasters have received 14 nominations for the 2017 Adult Webcam Awards.
Chaturbate was nominated for 5 awards in business categories, including Best User Feature, Cam Site of the Year, Best Freemium Site of the Year, Live Cam Affiliate Program of the Year and Business Person of the Year for Chaturbate Chief of Operations, Shirley Lara. Additionally, Chaturbate broadcasters have been nominated in 8 categories, which are Cam Girl of the Year, Best Newcomer, Best Live Cam Couple, Best Solo Site, Alt/Fetish Model of the Year, TS Model of the Year, Social Media Star and Live Cam Studio of the Year for AJ Studios. The fan voted category for Best Entertainer is filled with 13 Chaturbate broadcasters.
"Chaturbate is honored to be recognized as the best platform for fans, models and affiliates, and for once again being nominated as the best cam site overall. We also congratulate all our broadcasters for their nominations; our creative and talented performers are what makes Chaturbate so popular with the fans and affiliates seeking the best free, live-cam provider," said Lara.
Voting for the AW Awards is now open at the official site, http://aw-awards.com. The 2017 AW Awards will take place n June 7 in Mamaia, Romania. Hosting the awards are cam legend Nikki Night and adult Industry icon, Thomas Skavhellen. The awards show is the culminating event of the AW Summit, billed as the largest live-cam industry event in the world.
The full list of Chaturbate AW Awards nominations is;
Performer Nominations
Cam Girl of the Year: Emma Lovett, ShinyJasmineX, AmberWillis, Dawn Willow, Torylove, AllisonDesire, MischievousKitty, PatriciaGoddess, AmericanHotSex, AnastasiaRoberts, BlueEyesLexi and Yasmin_hot
Best Newcomer: MischievousKitty and IsabellaEtthan
Best Live Cam Couple: XXXGarretXXX & Alex and Scarlett & Jake from cookinbaconnaked
Best Solo Site: XXXGarretXXX.com
Alt/Fetish Model of the Year: Dawn Willow, FeetGoddesss and Vampirela
TS Model of the Year: tsRiannaJames, Princesssweet, tranzboy, golddivine, GlamFantasy and Visceratio
Social Media Star: Dawn Willow, XXXGarretXXX and Arianna Smith
Best Studio of the Year: AJ Studios
Fan Voted Category Nominations
Best Entertainer: LorennaMorgan, ShinyJasmineX, AngelNDemon4u, EvelynDiamond, Arianna Smith, Mascha, NatashaDivinne, AmericanHotSex, IsabellaEtthan, SashaRed, Dawn Willow, XXXGarretXXX and Emma Lovett
Business Category Nominations: Cam Site of the Year, Live Cam Affiliate Program of the Year, Most Innovative Feature, Freemium Cam Site of the Year and Business Person of the Year: Chaturbate Chief of Operations, Shirley Lara