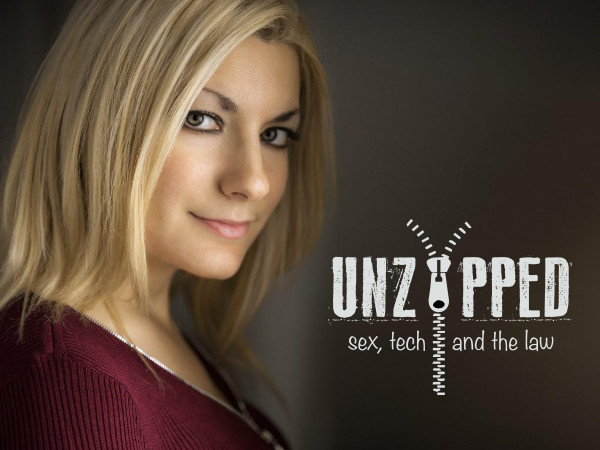 CHICAGO – Intellectual property attorney Maxine Lynn has launched Unzipped Media, a publisher of three websites devoted to the rapidly shifting adult entertainment landscape.
The blog SexTechLaw.com focuses on the unique legal, business and ethics challenges the adult industry faces.
"In a world where sex devices like remote-controlled dildos and ultra-lifelike sex dolls and [virtual reality] porn are exploding out from the underground and into bedrooms around the globe, the blog and podcast will explore the intersections of sex, technology and the law," Lynn said.
BusinessOf.sex is a related podcast.
"As the host, I'll draw on my expertise in technology and law, as well as my experience in just being human," she said. "For example, we'll explore the impact of high-tech sex and porn technologies simply from a human perspective. What will sex look like in 10 years, or 20? How will humans interact with one another in the bedroom? Or even will they? Will new technologies make sex with human partners obsolete?"
In addition, Unzipped Media is rolling out the bulletin Sex Tech Patent IndeXXX, which offers statistics relating to patents on sex toys, condoms and other sexual aids, along with links to newly issued sex-tech patents. The bulletin will include categorizations and summary information.
"A patent index may not be as exciting as a new sex toy or genre of porn, but for the adult industry, it is every bit as important," Lynn said. "Hard information and stats about new sex technologies are available at the bulletin, with related topics and analyses on the blog and podcast. Together, they put the state of this booming industry at a user's fingertips."
Lynn, an associate at Keohane & D'Alessandro, is based in Chicago. Follow her on Twitter for the latest adult industry patent and IP news.