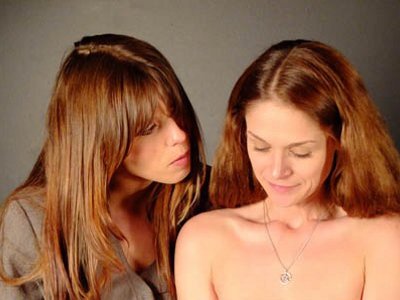 FLEMINGTON, NJ – Accomplished adult director and performer Amber Chase has been director for DenyHerOrgasm.com, a girl-on-girl fetish site.
"I was so excited to be asked to be part of this project, especially after I heard that they had been nominated for Rabbit's Reviews' 2014 That's Original award," Chase said. "I mean, I've Dommed for [Deny Her Orgasm] before, but who knew I was on the cutting edge. That's hot."
The owners of Deny Her Orgasm believe their site is the only one of its kind.
According to a spokesperson, "Amber's Sapphic experience and deep personal knowledge in the art of edging women — and men — will be an asset in addition to her directorial skills."
Chase said her signature cinematic look was developed in the mainstream.
"All hype aside, I did my integrated electives in American cinema," she said. "Ihave a certain way of directing that showcases and fetishizes the body and its reactions in a way that leads to an out-of-body experience for the viewer."