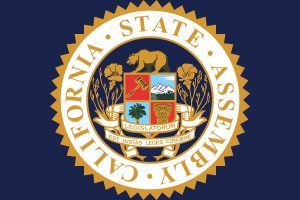 LAS VEGAS — The changing employment landscape in California should have adult entertainment operators concerned.
With the passage of the state's Assembly Bill 5, there is no such thing as an "independent contractor" anymore, and studio and platform operators likely will be facing new challenges ahead over the models and performers they employ.
At this week's Internext Expo in Las Vegas, a panel of legal experts weighed in on the effects of AB 5, which has become of critical importance for an industry that could possibly see a shift in production away from the Golden State, as well as other states that follow its lead.
With AB 5, California will reap $7 billion a year in new tax revenue, said industry attorney Michael Fattorosi, who led the panel discussion that included fellow industry attorneys Lawrence Walters and Corey Silverstein.
"So other states are going to start looking at this and say, 'wow, we can increase our tax revenue,' " said Fattorosi, who explained that AB 5 is a recent law that codifies a previous case called Dynamex, which basically allowed wage orders to apply to a lot more classifications of workers.
"Under Dynamex, there's a three-pronged test to decide whether or not somebody is an independent contractor or an employee," Fattorosi said. "And for the most part in this industry, you would really have a tough time being able to satisfy all three problems.
"And, so, this is where we are now and where I see us going in the next several years as more and more states are going to go there. It's a matter of fact that just last week Gov. Phil Murphy signed a similar AB 5 bill in New Jersey. A similar law already is in place in Massachusetts," he said.
"There are other states that are exploring it. And the reason why is because when you treat people as independent contractors, they tend not to pay taxes. When you improperly characterize someone as an independent contractor you don't have to pay social security tax, unemployment tax, minimum wage or overtime."
Fattorosi said there are legal challenges right now to Dynamex and AB 5 happening in California.
"[But] I don't think they're going to be successful," Fattorosi said. "I've done employment law for the vast majority, my career. I've represented Warner Bros. I've represented Universal and Fox and all of the studios in Los Angeles. And I can tell you, Hollywood made a mistake in the 1970s and 1980s with their productions.
"They treated everybody like independent contractors. And the Franchise Tax Board and the labor commissioner in California came in and said, no, these are all employees. And the fines that they imposed against the studios almost put them out of business to the point of where Hollywood almost left Hollywood."
If you're a content production studio, you now must treat your performers, director, and videographers simply as employees, Fattorosi said.
"Make the switch over now and stop the liability, because under California law your liability goes back three years," Fattorosi said. "And I can tell you wage claims, as well as rest period and meal break claims, are very expensive claims to pay off.
"And, you know, an average wage claim could be $50,000 to $75,000," he said. "Under California law, we have a statute called PAGA (Private Attorney General Act), where I as an attorney can find one person and I can certify that as a class action. I only need one performer to go against your particular platform, and now I have a class action lawsuit, very easy to certify. So, California makes it very easy.
"I don't know if you remember a couple of years ago, there was a lot of litigation against strip clubs and gentlemen's clubs are misclassified employees as independent contractors. And those same plaintiff attorneys are out there, and I think they're going to take these cases on. And it's going to be a very easy lawsuit against especially the live cam sites. This is going to affect them the most."
Fattorosi also noted that the practices of gratuities are now under scrutiny, as well.
"So, if your platform is taking a percentage of the tips from a model, you can't do that," he said. "That's going to be the basis of a lawsuit. And we're not talking about lawsuits that result in $100,000. We're talking about lawsuits that are being $10-20 million dollars because that's what some of those strip clubs have been hit for — for doing the exact same thing."