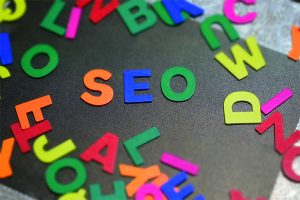 By Robert Williams
Special to YNOT
In today's world of extreme competition, a company must be visible via the internet. Search Engine Optimization (SEO) will help with that.
The most important aspect is to be seen amongst the top search results on engines like Google. We all know that no one checks the second or third pages of search results, which is why you must optimize your content to reach the top of the SERP (Search Engine Result Page) rankings. But what will make your company's website reach the top? Using the right kind of tools will help your company perform better — but who knows what they are?
Following is our list of the best tools for doing well in the world of SEO.
This tool helps you perform a lot more than what conventional marketing would. This tool is mostly used for purposes of backlink analysis, keyword research audits related to SEO and analytics. However, SEMrush is not restricted to these parameters only and provides other services as well.
If you want to overcome your competitor or keep a close eye on them, SEMrush allows you to do so and get important data about the company and their website analytics. The tool helps you obtain information regarding their various strategies for advertisements, budgets and all other details about the various keywords they incorporate. The tool also permits you to run your ads locally and adapt them accordingly.
Another service that SEMrush provides its customers with is an analysis of deep links. This tool is helpful even when you need information about how dominating or authoritative a particular domain can be. You can also acquire necessary information relating to anchor text, as well as compare inbound links and their weightage. You can also monitor your social media performance and track your rank.
The SEO process can be a little complicated, but trust MozPro to make things simpler for your company. It is a tool that has all aspects of SEO included in it. You can analyze your performance by seeing visitor trends, and it can easily interpret what keywords are used to search for your website. Using this data, you can strategize and use the keywords in your content. The tool uses pictorial representation to help you understand the state of your rankings.
Moz crawler allows you to audit your website's SEO practices easily. You can optimize the pages by identifying in-depth issues that linger. Using this tool, you can come up with customized reports to track performance.
Pro Rank Tracker is a comprehensive tool for tracking ranks and reporting with solutions. It is an application that is cloud-based and, therefore, one can gain access to it from anywhere. The simplest and most useful SEO data is available to help maintain an amazing website with great content.
This tool has the best algorithm that helps it track ranks with great accuracy. It is language-fluid and available in many languages.
Of Note: A special feature of this tool is its ability to track videos posted on Youtube.
This tool is best suited for those who wish to "spy" on their competition and provides you with all data relating to their SEO strategies.
All you need to do is enter a domain, and the tool will give you details of every place the website is visible on Google search. Not only that, the app is very capable of telling you your competition's bidding practices and the money they spend on keywords. Ad variations dating back eleven years can be accessed using SpyFu. In addition, the app provides a suggestionfor backlinks as well.
Like all basic functions of SEO tools, this tool also helps track information about your company's competition and allows you to outrank them. It assists you in analyzing and understanding the traffic your competition is receiving and also investigates the keywords they are using to get such traffic. It interprets information regarding the traffic and gives it to you. The tool has an enormous database that helps you select an appropriate keyword.
The app also contains a huge index of backlinks. It allows you to observe good content that performs well and provides you with all sorts of information about it.
This is a software that makes tons of SEO tools available to you. It enables you to search for keywords of the long-tail kind and lets you understand the difficulty level of these keywords. It is extremely simple to find keywords that will assist you to generate lots of traffic.
This tools also provides you with a unique filter that will segregate bad keywords immediately. Mangools provides you with as many as 45 different metrics for SEO and permits you to check SERP rankings of the websites you consider your competition.
This tool is more of a plugin to help optimize your company's website with ease. It's most suitable for WordPress SEO as it has powerful tools to analyze each page of the site.
In addition, it gives you plenty of suggestions to work on your web pages. Its features include Open Graph Meta, Breadcrumb Navigation, XML sitemaps, etc. The best feature of this plugin is that it allows you to import any data you may have on Google Webmaster without much hassle.
This tool is for enterprise companies and provides a cloud-based server for use. The tool can also perform analysis of log files to optimize your page. If you wish to create a profitable campaign for SEO, Botify is the best tool for the purpose.
Conclusion
SEO has become an important part of corporate life and is a continuous process. If you wish to see your company outperform others, you must begin optimizing your website to reach your audience by becoming top search results on Google.
The tools mentioned above are for providing you with tons of information, but it is up to you and your SEO team to make sure that you use the information in a way that optimizes your content.
—
Robert Williams is a serial entrepreneur, digital marketing specialist and co-founder of Adult SEO.
Image via luisosorio.