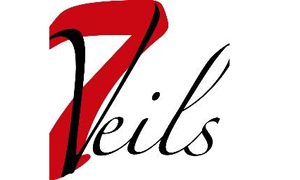 Cyberspace – The Women of Sex Tech are quickly becoming a powerful force of change in the sex tech industry. After joining the organization as a a female Founder of an important brand in sex tech, 7Veils Social Media's CEO and top strategist Lauren MacEwen has stepped forward to personally oversee their social media efforts on Twitter.
"Women of Sex Tech is an inclusive community of sex-positive women changing the sex tech industry," said Ms. MacEwen. "The group represents artists, creators, entrepreneurs, journalists, educators, innovators and engineers who have branched out into what used to be a male dominated sector to add a new boost of energy, excitement and enthusiasm. Managing the Twitter of the group is something I am proud to do because I feel it will have an impact on the way business is done in sex tech more broadly for many years to come."
Women of Sex Tech was founded by Unbound CEO Polly Rodriguez and House of Plume's Lidia Bonilla. In addition to operating 7Veils, MacEwen is a frequent speaker at industry conferences and a world-renowned expert on social media strategy whose insights are sought after by executives in an increasingly diverse number of industry sectors.
To learn more, check out the www.WomenOfSexTech.com website or the newly active @womenofsextech Twitter account.