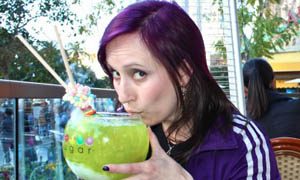 Corina Diaz brings more than ten years of marketing, social media and community building experience to 7 Veils Media from her past positions at agencies focused on developing marketing and communications strategies for mainstream news, entertainment and digital media brands. Ms. Diaz is now managing the communications branch of 7 Veils social media.
"I've known Lauren MacEwen since 2010, have worked with her and seen the way she handles projects, which makes me very excited to be coming on board at 7 Veils," said Ms. Diaz. "I have a true passion for content creation and niche fan communities in gaming and anime verticals, which is already proving valuable in reinforcing our internal engagement team and client services as Director of Communications at 7 Veils."
To begin profiting from the expertise Corina Diaz brings to 7 Veils Social Media, visit 
www.7Veils.com
 today and let us show you the many ways we can generate revenue, expand your reach and build the recognition for your brands.